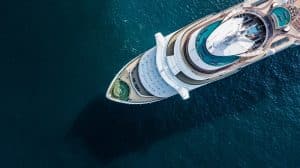 Cruise ship lawsuits are unique because the cruise ship industry has complete control over where and when you can file your claim. As a passenger, you are bound to the terms listed in the fine print of your ticket, known as the Passenger Ticket Contract.
To successfully sue a cruise line and receive compensation for physical, mental, and financial damages, you must follow several steps. Those steps include:
Reporting your injury and gathering evidence: After sustaining an injury, it is crucial to report the incident to cruise personnel right away. Ask for a copy of your statement immediately, or you may not be able to obtain one later. If possible, take photos of the scene and your injuries. Collect the names and contact information of all witnesses.
Giving timely notice: You must provide the cruise line with written notice of the incident within the timeframe listed on the Passenger Ticket Contract. Typically, the notice period is six months, though it may be shorter for claims involving property damage.
Identifying the correct city for your lawsuit: The cruise line you traveled with will require you to bring your claim against them in a designated city. For most major cruise lines, including Royal Caribbean, Celebrity, Carnival, and Norwegian, that city is Miami, Florida. If you file your suit in a location other than what is listed on your ticket, it will be subject to dismissal.
Filing within the statute of limitations: You need to file your cruise ship accident lawsuit within one year of the incident. If you fail to act in time, you risk losing your ability to file altogether.
Cruise ship lawsuits can be complex. To ensure you meet every requirement and deadline, it is beneficial to work with a maritime law specialist. You can rely on our knowledgeable attorneys for guidance throughout the entire claims process.
Schedule a Free Consultation With Our Cruise Ship Accident Attorneys
Cruise lines have a responsibility to keep their passengers safe. If you or someone you love has been injured in a cruise ship accident, call the Hickey Law Firm, P.A at  305-371-8000 for a free consultation.
Related Article