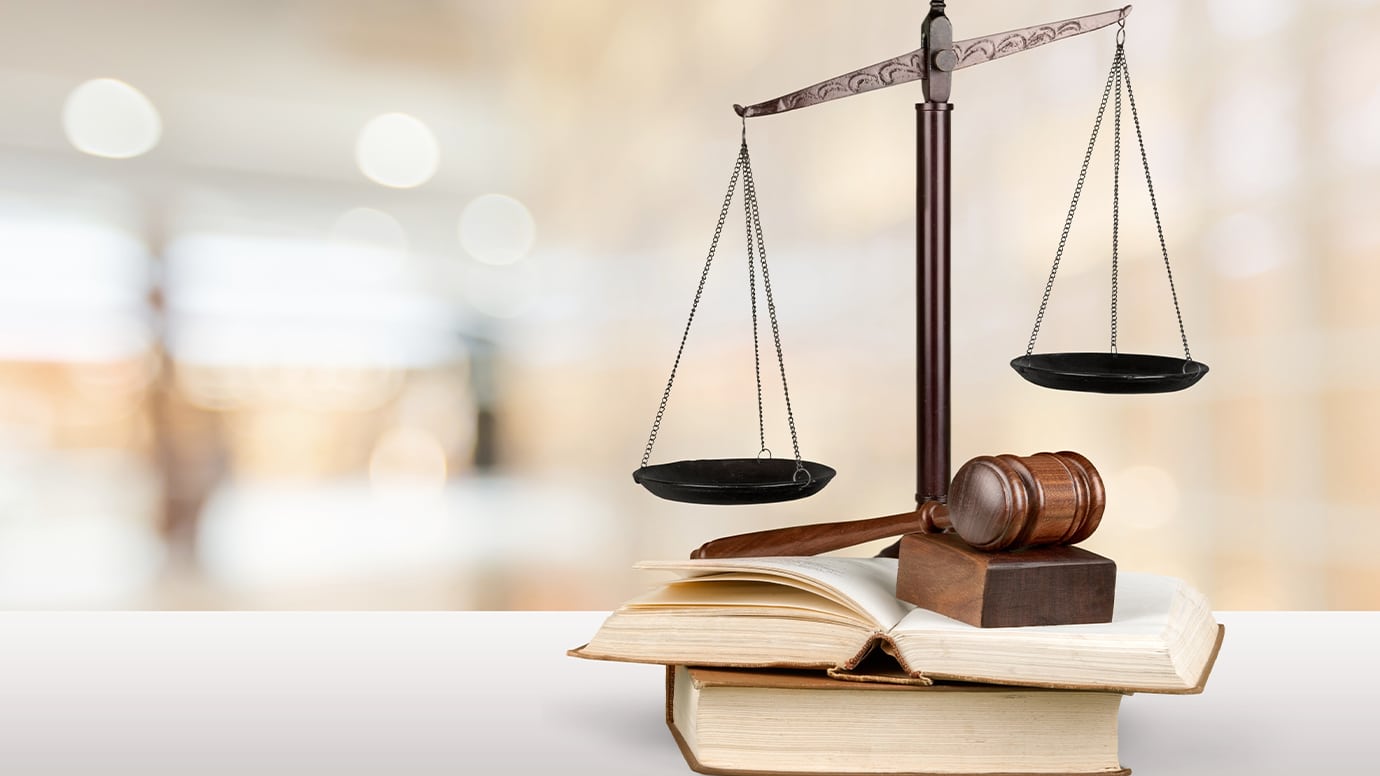 Miami Wrongful Death Lawyers
Strong representation when another's actions cause the loss of your loved one
It's the worst call you can receive: "We're sorry to inform you that your child, parent, or spouse was killed in an accident." What adds to your grief is learning that the death was preventable. At Hickey Law Firm, we understand your need to mourn your loved one. We know that no financial award can ever replace your relative. However, when a wrongful death occurs in your family, our lawyers provide the advice you need. The representation you want. The compensation you deserve. ® We demand accountability. We help families honor their loved ones by helping them live their best lives possible.
We will lead you on the journey to justice. We will show you the way. We will explain the process and what we have done and what we will do. Attorney John H. (Jack) Hickey is double board certified by The Florida Bar in Civil Trial and Admiralty and Maritime Law, distinctions held by few attorneys in Florida. He is also board certified in Civil Trial by the National Board of Trial Advocacy (NBTA). The Best Lawyers in America© recognizes John H. (Jack) Hickey in three areas: Admiralty and Maritime Law, Personal Injury Litigation – Plaintiffs, and Medical Malpractice –­ Plaintiffs.
WAS A LAWYER FOR THE INSURANCE COMPANIES.
NOW A LAWYER FOR YOU.
Free Consultation
Fee is Free - You Don't Pay Unless We Win
What types of Miami wrongful death cases does your firm handle?
At Hickey Law Firm, we work aggressively to hold any person or any business that caused the death of your loved one responsible. When anyone with a duty to protect your loved one breaches that duty, they deserve to be held accountable. Some of examples of fatal accidents and the parties that cause them include the following.
Vehicle accidents, including car accidents, truck accidents, motorcycle accidents, bus accidents, Uber accidents, pedestrian accidents, or bicycle accidents. Fatal vehicle accidents are often caused by drivers who are distracted, intoxicated, speeding, tired, driving too fast for traffic or weather conditions, or violating Florida's driving laws. According to the Florida Highway Safety and Motor Vehicle Department, there were more than 400,000 traffic accidents in 2021 that killed 3,759 people – more than 10 people a day.
Maritime accidents. These accidents include cruise ship accidents, commercial and recreational boats, jet skis, and other personal watercraft. The operators and owners of the boats or watercraft are normally liable for accidents involving their vehicles.
Premises liability accidents. For-profit businesses such as hotels and restaurants are generally liable when people with permission to be on the property are killed due to the failure of the owner to inspect or repair the property. Non-profit organizations such as schools, hospitals, and community service organizations are also liable if they fail to protect guests and visitors. Even homeowners may be liable if they fail to protect their neighbors and visitors.
Medical malpractice. Doctors, hospitals, pharmacists, and other healthcare providers owe a duty of competent care to their patients. They may be liable for the death of a patient due to surgical errors, delays in diagnosis, birth injuries, and any medical mistakes. Our Miami wrongful death lawyers also represent families when the abuse or neglect of a senior in a nursing home causes them to die before their time.
Defective products. Some of the many products that may cause the death of a loved one include defective vehicle parts, workplace equipment, children's toys, household products, and medications.
Aviation accidents. When planes and other aircraft crash, passengers can suffer fatal injuries.
Who can file a wrongful death claim in Miami?
Florida's wrongful death law provides that the personal representative of the decedent's estate can file a claim for the decedent's survivors and estate. The personal representative is the person named in your loved one's will or a person approved by the Florida courts to represent the estate.
The survivors normally include the decedent's spouse, any minor or adult children, the parents, and any relative who relied on the decedent for support.
WHEN THE STAKES ARE HIGH,
PEOPLE CHOOSE HICKEY LAW FIRM. ™
What damages can be awarded in a Miami wrongful death claim?
At Hickey Law Firm, we fully understand that no financial award can replace your loved one. We demand the full amount of compensation that Florida law permits so families can honor their loved ones by living their best lives possible – and hold the wrongful defendants accountable.
Damages in Florida wrongful death case include:
The value of lost support and services. We are skilled at showing the value of these losses depending on the survivor's relationship to the decedent, the cost to replace the services the decedent would have provided, and the "amount of the decedent's probable net income available for distribution to the particular survivor."
Compensation for his/her mental pain and suffering from the date of the accident and for the loss of the decedent's companionship.
"Minor children of the decedent, and all children of the decedent if there is no surviving spouse, may also recover for lost parental companionship, instruction, and guidance and for mental pain and suffering from the date of injury." Parents of a deceased minor child can also demand compensation for their mental pain and suffering due to the death of their child.
A survivor who paid the funeral bill and any medical expenses is entitled to reimbursement.
The personal representative of your loved one's estate can also claim certain financial losses including the income the decedent would have earned but for the wrongful death – if the decedent was survived by a spouse or lineal descendants.
Some additional conditions apply which our Miami wrongful death lawyers are happy to explain in a personal consultation.
How does a wrongful death claim differ from a criminal case?
At Hickey Law Firm, we coordinate your wrongful death with any criminal charges that the government may file against the wrongdoers. For example, if a drunk driver killed your loved one, the state of Florida may charge that driver with driving under the influence of alcohol. The evidence in the criminal case often can be used to help your civil case. A conviction of a defendant may also help your civil case.
Since your loved one cannot speak for himself/herself, there are special rules for how the evidence is presented and who can testify. We understand the unique challenges in showing how the defendants caused the death of your loved one. We're skilled at proving through the testimony of the police, investigators, and other witnesses that the defendants should be held liable for your loved one's death.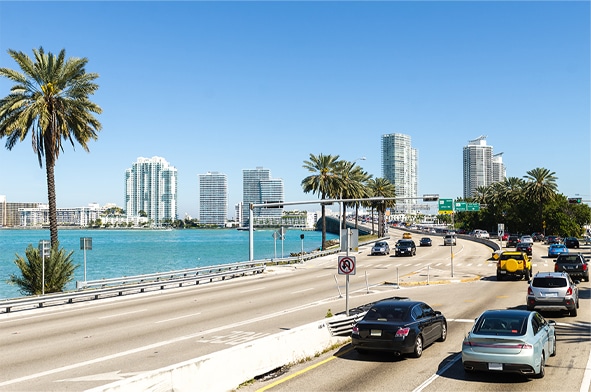 Do you have a wrongful death lawyer near me?
Hickey Law Firm meets with the families of loved ones at our office located at 1401 Brickell Avenue, Suite 510 in Miami, Florida. We'll guide you with empathy and compassion through this extremely difficult time.
Assert your rights. Contact Hickey Law Firm in Miami today
At Hickey Law Firm, we fight to hold the people and businesses who caused the death of your loved one accountable. When people need a specialist in life changing injuries, people choose Hickey Law Firm.
We are quality over quantity. We don't have hundreds of lawyers, we have a few. We don't have thousands of clients, we have a good number. We don't advertise on TV.  We get interviewed on TV ... and in magazines, on RADIO, IN newspapers, and by online media. And we are not for everybody.  We are for you, the honest person who was seriously injured.
To discuss how our Miami wrongful death lawyers fight for parents, children, and spouses who lose a loved one, contact our Miami, Florida personal injury attorneys today. All consultations are FREE. Call 305.371.8000 or fill out our contact form to schedule an appointment. You pay ABSOLUTELY NOTHING until and unless we obtain a settlement or a verdict. Representing families throughout Florida and across the country.
Nobody Fights Harder. Nobody Fights Smarter. Nobody.®

Hickey Law Firm – Call us today.