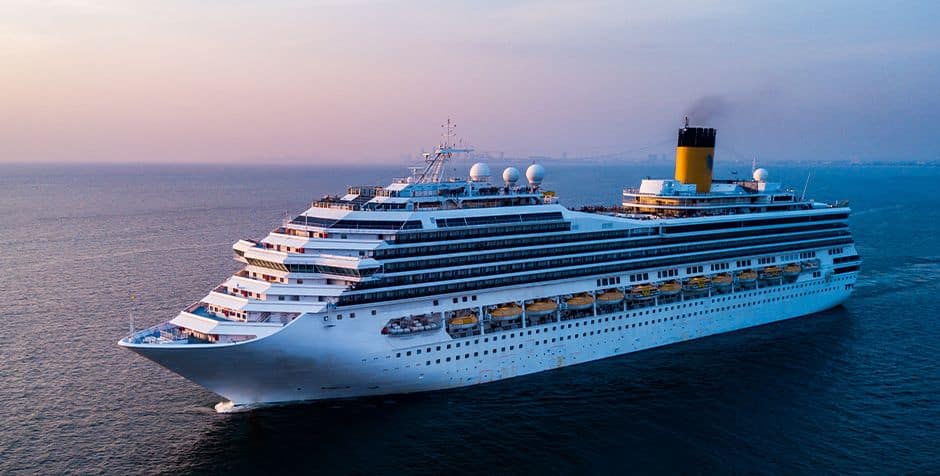 Cruise Ship Rape Attorneys
Experienced representation for victims of rape and sexual assault on cruise ships
Hickey Law Firm's maritime lawyers have successfully handled several rape cases on cruise ships, including a $9 million recovery for a victim who was assaulted and sexually battered in their cabin by a crew member. We also recovered $2.4 million for another victim of sexual assault by a crew member, as well as recoveries of $3.5 million, $2 million, and $1.7 million for other survivors of sexual attacks on cruise ships.
We invite you to read our testimonials to learn more.
Frequently Asked Questions
Free Consultation
Fee is Free - You Don't Pay Unless We Win
WAS A LAWYER FOR THE CRUISE LINES.
NOW A LAWYER FOR YOU ®
What are the different types of cruise ship sexual assault?
Our attorneys handle any kind of cruise ship assault claim, including:
Alcohol-involved sexual assaults
Sexual assaults involving minors
Crewmember-on-passenger sexual assault
Crewmember-on-crewmember sexual assault
Passenger-on-passenger sexual assault
How can I stay safe from rape on a cruise ship?
Staying safe from sexual assault on a cruise ship, like any other travel destination, requires awareness, preparation, and vigilance. Cruise ships can be enjoyable and relatively safe environments, but it's essential to take precautions to protect yourself. Here are some tips to help you stay safe while on a cruise:
Review cruise policies. Familiarize yourself with the cruise ship's policies on sexual harassment and assault. These policies should be readily available in materials provided by the cruise line or on their website.
Travel with a group. If possible, travel with a group or at least one trusted companion. There is safety in numbers, and having someone you trust with you can provide additional security.
Stay in well-lit areas. When moving around the ship, especially at night, stick to well-lit areas and avoid isolated or poorly lit spots. Use the main pathways and avoid shortcuts through secluded areas.
Secure your cabin. Keep your cabin door locked at all times, whether you're inside or outside the cabin. Use the deadbolt and safety latch when you're in your cabin. If someone unexpectedly knocks on your door, verify their identity before opening it.
Use the buddy system. Whenever possible, travel with a buddy, especially when going to unfamiliar or potentially risky areas of the ship, such as bars, clubs, or secluded deck areas.
Keep personal information private. Avoid sharing personal information with strangers, including cabin numbers and travel plans. Be cautious about whom you trust, even if they appear friendly.
Trust your instincts. If you feel uncomfortable or unsafe in a situation or with someone you've met on the cruise, trust your instincts and remove yourself from that situation. Don't hesitate to seek help or report any concerns to ship security or staff.
Know how to report incidents. Familiarize yourself with the cruise ship's reporting procedures for incidents of sexual harassment or assault. Ensure that you have contact information for ship security and other relevant personnel readily available.
Prepare for shore excursions. If you plan to participate in shore excursions, research the destinations and ensure you're aware of any safety concerns or travel advisories. Travel with a reputable tour company when exploring ports of call.
Remember that cruise ships typically have security personnel and policies in place to address safety concerns. If you experience or witness any incidents of sexual harassment or assault, report them promptly to ship security and cooperate with their investigations.
What should I do if I'm raped on a cruise ship?
If you have been a victim of cruise ship sexual assault or rape anywhere in the world, it is important to remember that what happened to you was not your fault. It was the fault of two parties only: the person who committed the crime and the cruise line whose negligence allowed that crime to happen.
Below are important steps you should take if you have been raped on a cruise ship:
Report the crime immediately to the security officer onboard the ship.
Go to the ship's infirmary to report the incident and to obtain treatment for any physical injuries. Although it may seem against your natural instincts, it is best NOT to shower or wash your clothes/bedding until you have had a forensic examination by qualified medical personnel. Doing so could destroy valuable evidence.
Collect the names of the crewmembers who were involved (that is, the perpetrators).
Gather names and contact information from passengers with any information. This would include anyone who heard or saw any of the events leading up to, during, or after the incident.
Call the FBI to report the crime. The cruise lines are obligated to allow you to speak to the FBI and you have the right to speak to them. Do not allow the cruise line to report to the FBI on your behalf.Cruise companies want to tell the FBI their version of events, which can be a conflict of interest, especially when a cruise ship crew member is involved. Instead of allowing the cruise company to contact the FBI for you, insist that you (or your loved ones) talk directly to the FBI.
Upon arriving at your port in the U.S., go immediately to the nearest rape treatment center. Every hospital in the U.S. has one. The ERs of U.S. hospitals have rules and protocols for treating and testing for rape.
Get proper medical care as soon as possible for your physical injuries. This may include a gynecologist, orthopedic surgeon, plastic surgeon, an internist, or family doctor.
Take photos of any physical injuries or bruises. These can be incredibly powerful evidence in your case.
Seek psychological counseling for your assault and associated trauma.
Call the cruise ship injury attorneys at Hickey Law Firm. We can help. We have experience in representing victims of rape, sexual assault, and sexual battery on cruise ships.
How can your attorneys help if I was raped on a cruise ship?
If you have experienced a rape on a cruise ship, our attorneys can help in a variety of ways – but only if you contact us as soon as possible:
We can investigate your case and gather evidence. This may include interviewing witnesses, obtaining medical records, and reviewing security footage.
We can negotiate on your behalf with the cruise line. We will work to get you the highest possible compensation, taking into account the severity of your injuries, the pain and suffering you have experienced, and the impact the assault has had on your life.
We can file a lawsuit on your behalf if necessary. If the cruise line is unwilling to offer you a fair settlement, we will file a lawsuit in court. We will represent you throughout the legal process and fight for your rights.
In addition to these specific services, we will also provide you with emotional support and guidance. We understand that this is a difficult time for you, and we are here to help you through it.
WHEN PEOPLE NEED A SPECIALIST IN LIFE CHANGING INJURIES,

PEOPLE CHOOSE HICKEY LAW FIRM.
Should I settle my case with the cruise line?
Whether or not to settle your case with the cruise line is a decision that only you can make. There are pros and cons to both settling and going to trial.
Pros of settling:
You will receive the settlement proceeds quickly.
You will avoid the time and expense of a trial.
You will have the assurance of knowing what you will receive, even if it is less than what you might receive at trial.
Cons of settling:
You may receive less than what you would receive if you won at trial.
You will waive your right to appeal if you are not satisfied with the settlement.
You may not be able to sue the cruise line again for the same injuries.
Factors to consider when deciding whether or not to settle:
The severity of your injuries and the cost of your medical bills.
The amount of lost wages you have incurred.
The pain and suffering you have experienced.
The likelihood of winning at trial.
The potential cost of a trial.
Your own personal preferences.
If you are considering settling your case with the cruise line, it is important to speak with the experienced attorneys at Hickey Law Firm. We can help you assess the value of your case and advise you on the best course of action.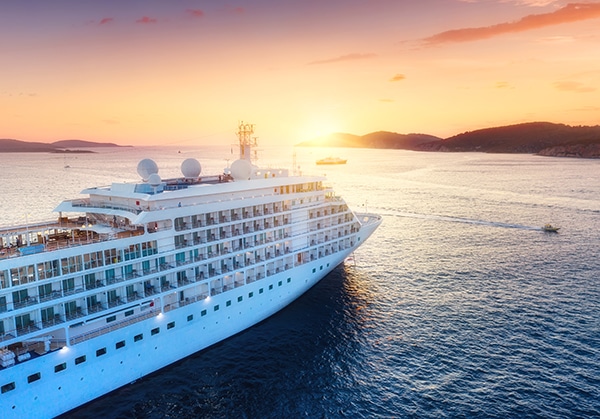 How much is my cruise line rape case worth?
Determining the value of a cruise line rape case is a complex process that depends on various factors unique to each case. It's important to note that no two cases are alike, and the outcome can vary significantly based on the circumstances and the strength of the evidence. However, here are some general considerations:
Nature and severity of the assault. The severity and nature of the sexual assault will play a significant role in determining the potential value of your case. Cases involving more severe physical or psychological harm may result in higher compensation.
Medical expenses. Any medical expenses you have incurred as a result of the assault, including hospital bills, therapy costs, medication, and ongoing medical treatment, will be considered in determining compensation.
Lost wages. If the assault has caused you to miss work, resulting in lost wages or future earning capacity, these financial losses will be factored into your case.
Pain and suffering. Compensation for pain and suffering is often subjective but can be a significant component of your case. It takes into account the emotional and psychological distress you have experienced due to the rape.
Criminal charges. If the perpetrator is criminally charged and convicted, it can strengthen your civil case and may lead to a higher compensation amount.
It is important to note that there is no fixed formula for calculating the value of a sexual assault case. Each case is evaluated on its own merits, and the outcome depends on the specific details and evidence presented. Our attorneys work to secure the maximum compensation possible by law for all of our clients.
Talk to our nationally-recognized cruise ship injury attorneys today
If you or a loved one have been a victim of rape on a cruise ship, you deserve experienced legal representation to help you seek justice and compensation. Our team of cruise ship lawyers has decades of experience in cases involving sexual assaults at sea, and Hickey Law Firm is here to support you every step of the way. Your voice matters, and we are committed to fighting for your rights. To schedule a free consultation, simply call our offices in Miami or fill out our contact form. We represent cruise ship rape survivors all across the country.
Related Articles
Nobody Fights Harder. Nobody Fights Smarter. Nobody. ®

Hickey Law Firm – Call us today.