The Trauma of Rape and Sexual Assault
How Hickey Law Firm wins cases on behalf of survivors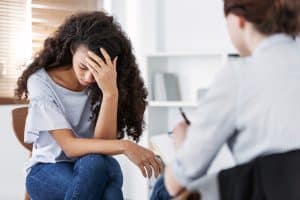 Last year, we tried cases against cruise lines.  One such case was where a crewmember raped another crewmember, a woman who was our client.  This was the third time in the life of the crewmember that she had been raped.  And this was by far the most traumatic incident.  Our client, whom I will refer to as Jane Doe, was devasted and has suffered for years from PTSD (post-traumatic stress disorder) as a result.  We were awarded $2Million against the cruise line.  We have obtained other recoveries on such cases including one for over $9Million and another for $2.5Million.
We handle many rape cases, mostly where crew members on cruise ships rape or sexually assault cruise passengers.  We have represented young women who have been beaten and raped, young women who were overserved alcohol leading to her rape, sexual assault of elderly women, and sexual assault of minors both girls and boys.
This kind of trauma, the trauma of sexual assault or rape, can be life altering.  It can change the way a person thinks not only about the world but also about herself or himself.  And that thinking and view is not something which can be easily cured by drugs or therapy or time.  Many times, this is a permanent condition.  I will explain this below.
In our firm, we win for our clients by getting to know the medicine, the psychology, and the science behind the injuries and the trauma.  In rape and sexual assault cases, the trauma produces a psychological response and physical responses.  These are not within the overt or conscious control of the person who was assaulted or raped.
Diagnosing PTSD as a result of sexual assault or rape
In order to learn about PTSD, I have read a lot.  Of course, the Bible for diagnosing PTSD is the DSM 5 (Diagnostic and Statistical Manual, 5th Edition).  According to the website of the United States Department of Veteran Affairs, the criteria for diagnosing PTSD is found in the DSM 5 as follows:
Criterion A (one required): The person was exposed to: death, threatened death, actual or threatened serious injury, or actual or threatened sexual violence, in the following way(s):
Direct exposure
Witnessing the trauma
Learning that a relative or close friend was exposed to a trauma
Indirect exposure to aversive details of the trauma, usually in the course of professional duties (e.g., first responders, medics)
Criterion B (one required): The traumatic event is persistently re-experienced, in the following way(s):
Unwanted upsetting memories
Nightmares
Flashbacks
Emotional distress after exposure to traumatic reminders
Physical reactivity after exposure to traumatic reminders
Criterion C (one required): Avoidance of trauma-related stimuli after the trauma, in the following way(s):
Trauma-related thoughts or feelings
Trauma-related reminders
Criterion D (two required): Negative thoughts or feelings that began or worsened after the trauma, in the following way(s):
Inability to recall key features of the trauma
Overly negative thoughts and assumptions about oneself or the world
Exaggerated blame of self or others for causing the trauma
Negative affect
Decreased interest in activities
Feeling isolated
Difficulty experiencing positive affect
Criterion E (two required): Trauma-related arousal and reactivity that began or worsened after the trauma, in the following way(s):
Irritability or aggression
Risky or destructive behavior
Hypervigilance
Heightened startle reaction
Difficulty concentrating
Difficulty sleeping
Criterion F (required): Symptoms last for more than 1 month.
Criterion G (required): Symptoms create distress or functional impairment (e.g., social, occupational).
Criterion H (required): Symptoms are not due to medication, substance use, or other illness.
Two specifications
Dissociative Specification.In addition to meeting criteria for diagnosis, an individual experiences high levels of either of the following in reaction to trauma-related stimuli:

Experience of being an outside observer of or detached from oneself (e.g., feeling as if "this is not happening to me" or one were in a dream).
Experience of unreality, distance, or distortion (e.g., "things are not real").

Delayed Specification.Full diagnostic criteria are not met until at least six months after the trauma(s), although onset of symptoms may occur immediately.
Note: DSM-5 introduced a preschool subtype of PTSD for children ages six years and younger.
Whenever we talk to a psychologist, psychiatrist (an M.D. with training in psychology), or any other mental health care professional about whether a client has PTSD, we refer that professional to these criteria in the DSM 5.  We ask them if their diagnosis conforms to that criteria.  That is, are all of the signs and symptoms present in that person?  And if they are, is the PTSD permanent?  And if it is not PTSD, what is the diagnosis? If the person suffers from depressive disorder, is that significant or devastating?  Is that permanent in this person?
Certainly, some people are more likely or prone to experience PTSD or other issues than others.  Everyone is different in this regard.  And the past of some people makes them more likely to be a victim of sexual assault (research shows that sexual predators know what to look for).
What the law says regarding physical and mental trauma
The law recognizes that we all come to the point of getting injured with our own personality and past.  The question to the mental health providers is can you parse or separate out how much of the PTSD, depressive disorder, or other issues are caused by the rape or sexual assault here versus how much is caused by whatever trauma was experienced before this by the client.  Usually, no one can separate out one from the other.  And if the answer is that you really cannot separate that out and cannot assign a percentage to one event or the other even if the background or past trauma of the client made the client more likely to suffer PTSD or other psychological, then the company or person responsible for the rape or sexual assault which acts as a trigger or a cause for the current condition will be at fault and responsible for all of the injuries and damages.
There is a Florida Standard Jury Instruction which says just that.  The jury instruction is what the Courts recognize as an accurate statement of the law which at the end of a trial is read to the jury.  Florida Standard Jury Instruction 501.5 (a) says:
If you find that the defendant caused a bodily injury, and that the injury resulted in an aggravation of an existing disease or physical defect… you should attempt to decide what portion of the claimant's condition resulted from the aggravation… If you can make that determination, then you should award only those damages resulting from the aggravation…. However, if you cannot make that determination, or if it cannot be said that the condition would have existed apart from the injury, then you should award damages for the entire condition suffered by the claimant.
(Emphasis added).  And no one who is telling the truth will ever say that they can separate a person's past history or experience from the trauma now experienced.  Trauma like this is interpreted by the mind using the lens of the past experiences.
People experience trauma differently
Recently, I read a biography of the famous author J.D. Salinger, called Salinger.  In this 650 page biography of the famous author of Catcher in the Rye, the authors detail through interviews with people who knew Salinger how he suffered from PTSD from combat in World War II; Salinger fought in one of the first waves of D Day.
As a result of that PTSD, Salinger became a recluse.  At one time he subscribed to a branch of Hinduism which says to avoid connection to family and to remain celibate.  Here is this world renowned author who during most of his life avoided the public eye and lived a quiet and secluded existence in the small town of Cornish, NH. By all accounts, Salinger returned from the war a changed man. Before the war he was affable and somewhat outgoing.  After the war, he became more and more reclusive.  He was changed forever.  And in those days, the way that physicians treated PTSD, which had been called "shell shock," was to say "you will get over it."  Some did.  Many did not.  For Salinger, PTSD meant a life of battling the spirits within.
I have also read the book The Body Keeps the Score.  This is a book about trauma and the effects of it on our mind and body.  The book is by world renowned psychiatrist Dr. Bessel Van Der Kolk, a professor of medicine at Boston University School of Medicine and director of the National Complex Trauma Network.  In that book, Dr. Van Der. Kolk talks about the trauma of sexual assault and says:
Being traumatized means continuing to organize your life as if the trauma were still going on – unchanged and immutable- as every new encounter or event is contaminated by the past.
(pg. 53)
When a person who has been exposed to this kind of life changing trauma – whether the trauma of combat or the trauma of sexual assault – different areas of the brain actually respond to the thought of that trauma.  He says that there are two memory systems in the brain, the rational and the emotional.  Usually, they work together.  But with this type of trauma, and the person is exposed to any re-living of the experience, there is a high arousal of the senses.  "At this point, the emotional brain, which is not under the conscious control and cannot communicate in words, takes over.  The emotional brain (the limbic area and the brain stem) expresses its altered activation through changes in emotional arousal, body physiology, and muscular action" (pg. 178).
The book goes on the explain that as a result of the emotional parts of the brain taking charge when these memories come rushing back, "the imprints of traumatic experiences are organized not as coherent logical narratives but in fragmented sensory and emotional traces: images, sounds, and physical sensations" (P. 178).
The separation of this type of memory from the remainder of our ordinary memories and experiences, is called dissociation.  So these types of memories of the trauma are not in the usual line or chronology of our experiences which become integrated into the sum or our experience in life.
There are many examples in literature of people who have suffered humiliating and traumatic experiences which change them forever.  In the Charles Dickens novel Great Expectations, Miss Havisham, is jilted or abandoned at the alter by her lover.  She insists on wearing her wedding dress – and staying in the same room in her house – for the rest of her life.  These behaviors of repetition which seem to repeat the traumatic experience are common among people with PTSD.
We as lawyers must know the science, medicine, and psychology of the injuries of our clients.  Our success, the success of our clients, depends on that.
At Hickey Law Firm, we understand that everyone suffers trauma in different ways, and that the healing process is unique to you. Our cruise line sexual assault lawyers give you a safe and secure space to tell your story, and respect you and your experiences. To schedule a free consultation, please call us today or fill out our contact form. We are based in Miami but represent cruise ship assault victims from around the country in every jurisdiction allowed.