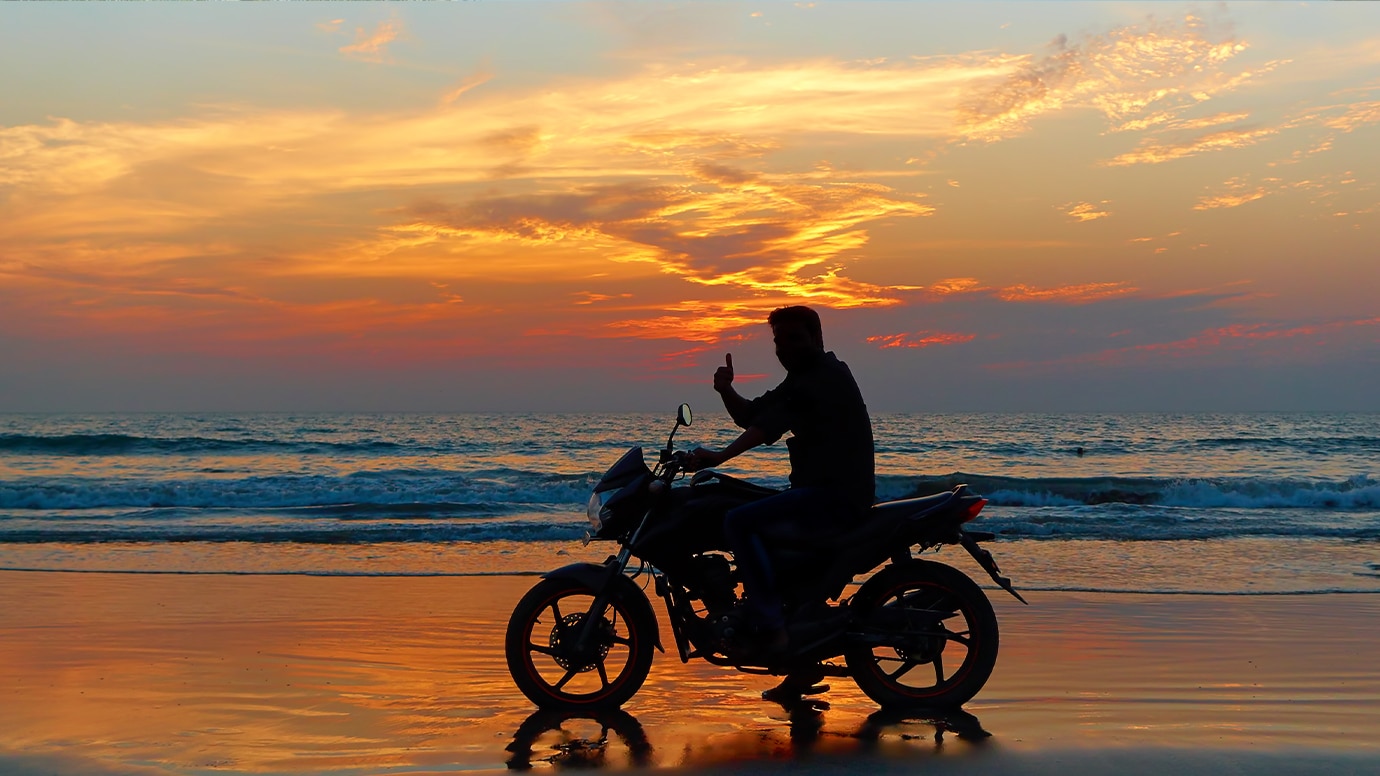 Miami Motorcycle Accident Lawyers
Strong protection for motorcyclists who suffer life-changing injuries in Miami, Florida
Motorcycles are a fun way to travel in and around Miami. They're an inexpensive form of transportation, a way to feel the breeze in your hair on hot Miami days, and a nice way to bond with other enthusiasts. Motorcycles are also dangerous. Very dangerous. Accidents can cause fatal or life-changing injuries. Injured riders and passengers often require surgeries, long-term rehabilitation, and most live with constant pain.
At Hickey Law Firm, our Miami motorcycle accident lawyers understand just how catastrophic most motorcycle injuries are. We've helped numerous personal injury clients obtain the strongest settlements and verdicts possible. Attorney John H. (Jack) Hickey is double board certified by The Florida Bar in Civil Trial and Admiralty and Maritime Law, distinctions held by few attorneys in Florida. He is also board certified in Civil Trial by the National Board of Trial Advocacy (NBTA). The Best Lawyers in America© recognizes John H. (Jack) Hickey in three areas: Admiralty and Maritime Law, Personal Injury Litigation – Plaintiffs, and Medical Malpractice – Plaintiffs.  He's been fighting for personal injury victims in Miami for 40 years.
Free Consultation
Fee is Free - You Don't Pay Unless We Win
What causes Miami motorcycle accidents?
The Insurance Information Institute states that 5,014 motorcycle riders were killed in 2019 – one-seventh of all traffic fatalities – even though there are many more cars and trucks on the roads. About 84,000 motorcycle riders were injured in 2019. Further, 30% of the motorcycle riders involved in fatal crashes in 2019 were riding without valid motorcycle licenses.
The majority of motorcycle accidents are preventable, and many happen because other motorists fail to respect the rights of the motorcyclist. At Hickey Law Firm, our Miami motorcycle accident lawyers hold car, truck, motorcycle, and other drivers accountable when they cause accidents due to:
Distracted driving
Intoxicated driving
Tired drivers
Failing to see the motorcycle rider
Failing to respect the right of the motorcycle driver to be on the road
Speeding and other traffic regulations
Driving too fast for the weather or traffic
Road hazards
All motorcycle riders could benefit from motorcycle rider education courses for the rider's skill level.
What are the different types of motorcycle accidents in Miami?
At Hickey Law Firm, we fight for motorcycle drivers and riders who are injured in any type of motorcycle crash, including:
Head-on crashes
T-bone accidents
Rear-end accidents
Single-vehicle motorcycle accidents
Multi-vehicle motorcycle accidents
Lane-splitting accidents
Group-riding accidents
Our Miami motorcycle accident lawyers also work with motorcycle product experts to show a defective motorcycle part, such as defective clutches, brakes, or handlebars, caused your accident.
MAKING OUR WORLD SAFER
ONE CASE AT A TIME ®
What injuries do motorcycle riders in Miami suffer?
Hickey Law Firm works with your doctors and our network of doctors to verify your diagnosis, what treatments you need, the cost of the treatments, and all the ways your life has changed due to your injuries. We handle the most serious types of personal injuries, including:
Head trauma including traumatic brain injuries – especially if the rider was not wearing a helmet
Traumatic amputation/loss of limb
Soft tissue, ligament, and muscle injuries
Scarring and disfigurement
Damage to lungs, kidneys, and other internal organs
Vision and hearing loss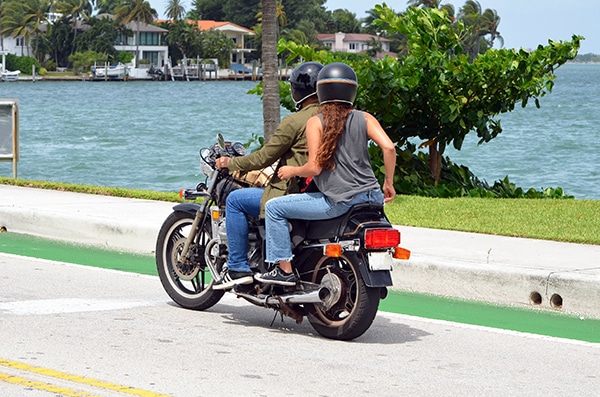 We also handle one type of injury that is quite common for motorcycle accident victims – road rash. This dangerous injury occurs when the rider slides across the hard asphalt after an accident. Road rash injuries are dangerous because they may become infected and often cause scarring and disfigurement. Many victims require skin grafts and cosmetic surgery.
WAS A LAWYER FOR THE INSURANCE COMPANIES.
NOW A LAWYER FOR YOU.
What damages can I claim after a motorcycle accident?
We understand just how traumatic your injuries are. When careless drivers and others cause your injuries, you deserve compensation for every way your life is different than before the accident. Our Miami motorcycle accident lawyers demand compensation for all your current and future damages including:
Medical expenses for ER care, surgeries, doctor visits, rehabilitative treatment with physical and other therapists, assistive devices, and medications.
Lost income for as long as you can't work including lost income for the rest of your life if you have a permanent disability.
Pain and suffering for all your aches, pains, and emotional trauma.
Scarring and disfigurement.
Loss of function and loss of life's pleasure.
Any property damage.
If a loved one died in a Miami motorcycle accident, we seek wrongful death damages for all your financial and personal losses.
What are Florida's motorcycle laws?
There are many laws that govern motorcycle riding in Florida. Some of these laws include:
Wearing helmets. Riders over 21 and who have enough insurance to pay $10,000 in medical benefits do not need insurance. All riders under 21 must wear a helmet.
Eye-gear. All riders must wear protective eye gear.
Riders cannot wear headsets while operating a motorcycle.
There are specific statutory requirements for the need to have (and how to use) front and rear brakes, exhaust systems, handlebars, horns, mirrors, headlights, reflectors, turn signals, and other equipment.
Lane-splitting. Lane splitting (passing in the same lane) is not legal in Florida. Riding no more than two abreast in a lane is generally legal.
There are also Florida laws regarding passengers, registration, and other matters.
When should I file my motorcycle accident claim?
Don't delay. If you were in an accident or the motorcycle accident was fatal, contact our trial lawyers immediately. You generally have four years to file your claim – but prompt action increases the odds of the success of your claim.
Do you have a motorcycle accident lawyer near me?
Hickey Law Firm meets with motorcycle accident victims at our Miami office located at 1401 Brickell Avenue, Suite 510. We meet with clients who are ill or immobile at their homes or other convenient locations when necessary.
WE WILL LEAD YOU ON THE JOURNEY TO JUSTICE.
WE WILL SHOW YOU THE WAY.
WE WILL EXPLAIN THE PROCESS AND WHAT WE HAVE DONE AND WHAT WE WILL DO.

TAKE OUR HAND AND WALK WITH US. WE HAVE A TEAM READY FOR YOU NOW.
Talk with Hickey Law Firm in Miami today
At Hickey Law Firm, our Miami motorcycle accident lawyers work with your doctors and our own network of doctors to fully understand your injuries and how they've altered your life. We are quality over quantity. We don't have hundreds of lawyers, we have a few. We don't have thousands of clients, we have a good number. We don't advertise on TV.  We get interviewed on TV ... and in magazines, on RADIO, IN newspapers, and by online media. And we are not for everybody.  We are for you, the honest person who was seriously injured.
Speak with our respected Miami motorcycle accident lawyers now. We only receive compensation if there is a settlement or verdict in your favor. To schedule your Free consultation, call 305.371.8000 or complete our contact form. We represent personal injury victims throughout Florida and across the United States.
Related Articles/News
Nobody Fights Harder. Nobody Fights Smarter. Nobody.®

Hickey Law Firm – Call us today.