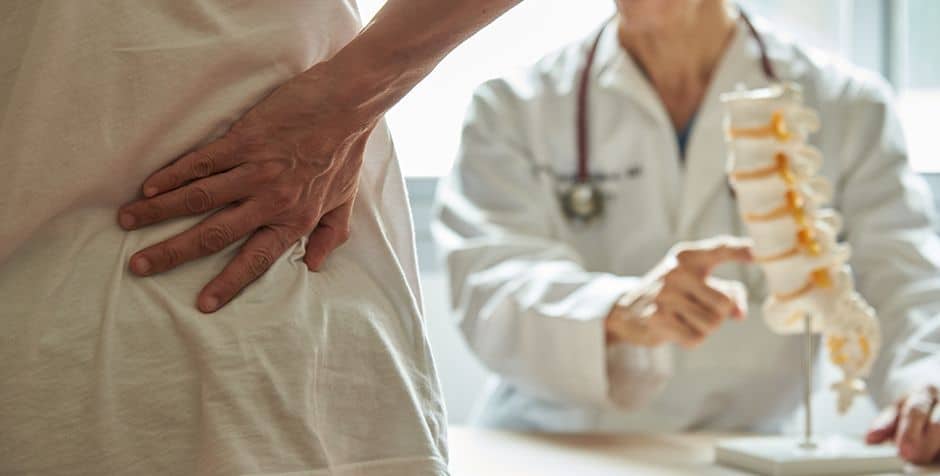 Miami Nerve Injury and Pain Lawyers
Strong advocacy for Florida accident victims with Complex Regional Pain Syndrome, Central Pain Syndrome, and other nerve injuries
Some of the most difficult injuries for Miami accident victims to live with are nerve injuries. The nervous system helps every part of your body function, including sensory experiences and communication with the brain. We need a healthy nervous system to see, hear, touch, taste, and smell. In catastrophic cases, damage to the central nervous system can cause partial or full paralysis. In many cases, victims live with  a lifetime of constant pain and loss of function.
At Hickey Law Firm, our Miami nerve injury lawyers work with neurologists and many other healthcare professionals who can diagnose and treat nerve injuries. The Best Lawyers in America© recognizes John H. (Jack) Hickey in three areas: Admiralty and Maritime Law, Personal Injury Litigation – Plaintiffs, and Medical Malpractice –­ Plaintiffs.  Attorney John H. (Jack) Hickey is double board certified by The Florida Bar in Civil Trial and Admiralty and Maritime Law, distinctions held by few attorneys in Florida. He is also board certified in Civil Trial by the National Board of Trial Advocacy (NBTA).
WAS A LAWYER FOR THE INSURANCE COMPANIES. NOW A LAWYER FOR YOU.

WHEN THE STAKES ARE HIGH, PEOPLE CHOOSE HICKEY LAW FIRM. ™
Free Consultation
Fee is Free - You Don't Pay Unless We Win
What is the nervous system?
The nervous system is your body's nerve cell network. The connections and synapses help people with all their senses – vision, sound, smell, taste, touch and pain. Your nervous system also helps the brain communicate with your muscles. Your neurons begin and end in your brain or spinal cord. Together the brain and spinal cord make up the central nervous system (CNS).
The peripheral nervous system connects the CNS with your internal organs, muscles, and sensory tissues. According to the Mayo Clinic:
These nerves fire muscles; sense temperature; and control your heart, lungs and other involuntary functions essential to life. To put it simply, neurons are like electrical wires that are lined on the outside by special cells that provide insulation. Each neuron has a head called the cell body and a long tail called an axon. The head is connected to the spinal cord or brain, and the tail connects to a muscle or organ.
What are the different types of nerve injuries?
The Mayo Clinic discusses a variety of nerve injuries and how they can affect a patient, including:
Central nervous system injuries. Car accidents, truck accidents, and other vehicle accidents can cause injuries to the CNS. Assaults, workplace explosions, and other Miami accidents can cause CNS injuries, often named traumatic brain injuries and traumatic spine injuries. While damaged CNS nerve cells don't regenerate, they can "reorganize" to help nerve injury victims recover. Often, the aim of surgical procedures is to prevent secondary injuries from happening.
Peripheral nervous system (PNS) injuries. The three types of peripheral nervous system injuries are:
This milder nerve injury essentially stuns the nerve causing weakness, numbness, and temporary loss of function. Most Miami PNS injury victims recover with time and rest – and without surgery.
This is a partial nerve injury. The neurons are damaged but the outer nerve sheath stays intact. The nerve cells can regenerate – though the recovery process takes a lot of time and is often incomplete.
This is a complete nerve injury. Surgery is almost always required to repair open cuts, suture nerve ends together, or use artificial conduits or nerve grafts.
They also mention that "Stretch injuries are the most encountered pattern of nerve damage. These may result from a fall, a birth injury, a motor vehicle accident, a surgical procedure, or workplace injury."
The odds of nerve regeneration are better with PNS than with CNS injuries. Generally, nerve surgery works better for younger personal injury victims.
Severe nerve injury complications are called complex regional pain syndrome (CRPS), a "rare but severe form of chronic pain that affects a limb. The pain is out of proportion to the severity of the initial injury. This poorly understood condition likely involves inflammation and hypersensitivity at the level of the peripheral and central nervous systems."
Reflex sympathetic dystrophy (RSD) is a nerve disorder that affects pain regulation, also called CRPS 1. It can occur due to a heart attack or stroke. Miami accident victims with RSD often experience pain in their fingers and toes. CRPS 2 is a second type of CRPS that occurs as a "direct result of trauma," unlike CRPS 1. Both nerve disorders have similar characteristics, which can make it difficult for doctors to distinguish between the two types.
According to the Mayo Clinic, CRPS "likely involves inflammation and hypersensitivity at the level of the peripheral and central nervous systems." The agonizing "symptoms include extreme burning or throbbing pain, sensitivity to touch, changes in skin color, skin temperature and swelling."
What kinds of Miami accidents cause nerve injuries?
At Hickey Law Firm, we represent clients with orthopedic injuries like nerve damage caused byL
Vehicle accidents, including car accidents, truck accidents, motorcycle accidents, bus accidents, and Uber accidents
Maritime accidents, including cruise ship accidents, boating accidents, and jet ski accidents
Premises liability accidents, including falls and negligent security
Defective products
Medical malpractice
Other types of accidents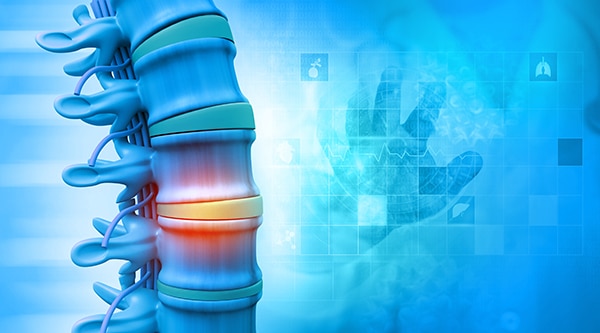 WE LEAD. WE EXPLAIN. WE RESOLVE... FOR YOU.

WHEN PEOPLE NEED A SPECIALIST IN LIFE CHANGING INJURIES, PEOPLE CHOOSE HICKEY LAW FIRM
What treatments do Miami doctors use for nerve injuries?
Some of the diagnostic tests used to evaluate nerve injuries include an EMG, a nerve conduction study, an MRI, and an ultrasound.
Nerve injuries are more likely to heal if they haven't been fully severed. The healing process, depending on their severity, can take months or years.
Medications include aspirin and ibuprofen for pain relief. Some Miami nerve injury patients may require corticosteroid injections. Other medications may treat injury-related seizures, insomnia, and depression.
Surgery may include nerve grafts. If the nerve cannot be repaired, a neurosurgeon may remove the damaged part and reconnect healthy nerve ends or implant a nerve graft.
Treatments that can help restore function to the affected muscles include braces/splints, electric stimulators, physical therapy, and exercise.
Do you have a nerve injury lawyer near me?
Hickey Law Firm meets with nerve injury victims at our office at 1401 Brickell Avenue, Suite 510 in Miami, Florida. If your injuries prevent you from coming to our office, we can meet clients at their homes, hospitals, or other convenient locations.
Call Hickey Law Firm in Miami today
At Hickey Law Firm, we are quality over quantity. We don't have hundreds of lawyers, we have a few. We don't have thousands of clients, we have a good number. We don't advertise on TV.  We get interviewed on TV ... and in magazines, on RADIO, in newspapers, and by online media. And we are not for everybody.  We are for you, the honest person who was seriously injured.
Call 305.371.8000 or fill out our contact form to schedule a FREE consultation with a Miami, Florida nerve injury lawyer. Our team handles personal injury cases on a contingency fee basis – which means that you pay ABSOLUTELY NOTHING until and unless we recover compensation for you. call. Serving clients across Florida and the United States.
Nobody Fights Harder. Nobody Fights Smarter. Nobody. ®

Hickey Law Firm – Call us today.