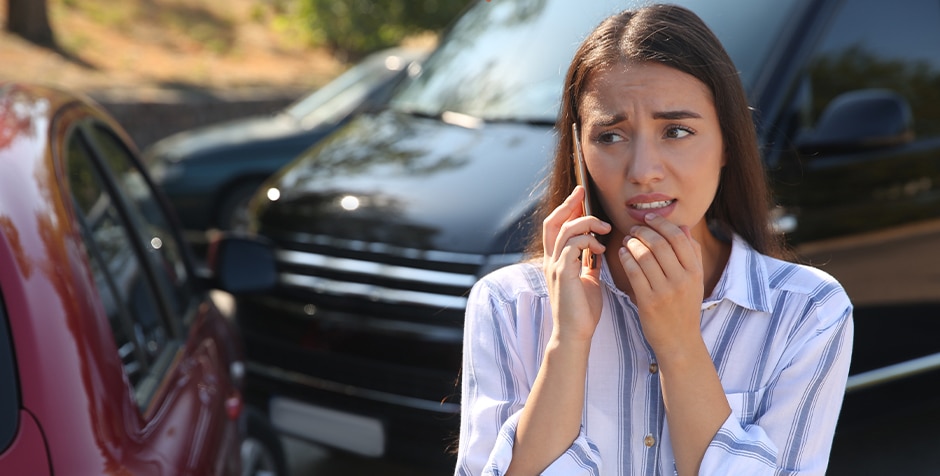 Miami Post-Traumatic Stress Injury Lawyers
Relentless advocacy when accidents cause PTSD and emotional injuries
Some accidents are so frightening that the victims develop severe emotional trauma, called post-traumatic stress syndrome (PTSD).  PTSD is much more than just anxiety about your health or how you will pay your medical bills and daily living expenses. PTSD is a medical term and condition referring to patients with psychological difficulties as a result of a traumatic experience. Our skilled Miami lawyers work with psychiatrists and psychologists who can properly assess your condition and the difficulties your PTSD is causing.
At Hickey Law Firm, we invite you to take our hand and walk with us. We have a team ready for you now. Call us. We are quality over quantity. We don't have hundreds of lawyers, we have a few. We don't have thousands of clients, we have a good number. We don't advertise on TV.  We get interviewed on TV ... and in magazines, on RADIO, IN newspapers, and by online media. And we are not for everybody.  We are for you, the honest person who was seriously injured. Find out how our PTSD attorneys can help you.
For example, our attorneys represented a client who was raped multiple times over 10 years while working on a cruise ship. Our successful work on her behalf, and many other personal injury clients, has given us a much fuller – and more empathetic – understanding of PTSD.
Free Consultation
Fee is Free - You Don't Pay Unless We Win
WAS A LAWYER FOR THE INSURANCE COMPANIES.
NOW A LAWYER FOR YOU.
What is post-traumatic stress disorder?
The prestigious Mayo Clinic states that post-traumatic stress disorder (PTSD) is a mental health condition usually triggered by a terrifying event. Some of the signs of PTSD include severe anxiety, uncontrollable thoughts about that event, nightmares, and flashbacks.
Almost everyone who is involved in a Miami personal injury accident has some trauma. It's natural to worry about your health, to think through how the accident happened, and to cope with the pain. For most victims, the emotional trauma improves with time and good healthcare. With PTSD, however, their symptoms can get worse, lasting for months or years. PTSD may prevent victims from functioning on a daily basis.
WHEN THE STAKES ARE HIGH,
PEOPLE CHOOSE HICKEY LAW FIRM. ™
What signs and symptoms indicate PTSD?
PTSD symptoms normally start within a month from the date of the traumatic event (such as a Miami accident), though some victims may not develop signs for a long time after the accident. Psychologists generally group PTSD symptoms into the following four categories:
Intrusive memories. Symptoms include unwanted distressing memories, flashbacks, nightmares, and severe physical reactions or emotional distress when something reminds you of the traumatic event.
Symptoms include efforts to avoid talking or thinking about the accident/event and avoiding any people, places, or activities that remind you of the traumatic event.
Negative changes in thinking and mood. Symptoms include feeling negative about yourself and the world, feelings of hopelessness, difficulty remembering important parts of the accident/event, difficulty keeping close relationships, feeling detached from friends and family, not enjoying interests you once did, and difficulty experiencing good feelings.
Changes in physical and emotional reactions. Symptoms include being on guard for new dangers, drinking or driving too fast, being easily frightened, difficulty sleeping, difficulty concentrating, guilt, and irritability.
Young children often have additional symptoms. The severity of PTSD symptoms can change quickly, as the Mayo Clinic notes, when "you may see a report on the news about a sexual assault and feel overcome by memories of your own assault." In the most tragic cases, victims with PTSD have thoughts of suicide.
If your symptoms last for more than a month, they're severe, or you are having difficulty starting your life again, then mental health professionals can help. It's best to get PTSD treatment promptly.
According to the American Psychiatric Association (APA),
For a person to be diagnosed with PTSD, however, symptoms must last for more than a month and must cause significant distress or problems in the individual's daily functioning. Many individuals develop symptoms within three months of the trauma, but symptoms may appear later and often persist for months and sometimes years.
How do Miami healthcare professionals treat PTSD?
The Mayo Clinic notes PTSD is usually diagnosed through a physical exam, a psychological exam, and by using the criteria in the APA's Diagnostic and Statistical Manual of Mental Disorders (DSM-5). In personal injury cases, the victim normally must show that they directly experienced the traumatic event – though some exceptions may apply. The attorneys at Hickey Law Firm can explain this in more detail at a consultation.
The main treatment for PTSD is psychotherapy. Some Miami PTSD victims may also be prescribed medications. The aims of psychotherapy and medications are to:
Teach victims how to address their symptoms.
Help victims think more positively about themselves and the world.
Learn ways to cope when symptoms arise.
Treat any related medical disorders.
There are different types of psychotherapy available for PTSD, including:
Cognitive therapy. This talk therapy helps Miami PTSD victims recognize the different types of thinking/cognitive patterns that may be keeping them from moving forward.
Exposure therapy. This helps victims face scary memories and situations. For example, "virtual reality programs allow victims to re-enter the setting in which [they] experienced trauma."
Eye movement desensitization and reprocessing (EMDR).This therapy "combines exposure therapy with a series of guided eye movements that helps [victims] process traumatic memories and change how you react to them."
Other therapies include group therapy with people who have similar experiences, other psychological therapies, and complementary medicine therapies such as acupuncture. Medications for PTSD include antidepressants, anti-anxiety medications, and other medications.
The families and friends of PTSD also often need mental health assistance to help their loved ones with PTSD lead quality lives.
What types of Miami accidents cause post-traumatic stress disorder?
At Hickey Law Firm, our lawyers are skilled at showing what types of trauma cause PTSD and why the people who cause the trauma should be held responsible. Some of the accidents and events that cause PTSD include:
Car accidents, truck accidents, motorcycle accidents, cruise accidents, aviation accidents, and other types of vehicle accidents.
Premises liability accidents, including falls from heights, assaults due to negligent security, and injuries due to attractive nuisances, such as drowning accidents.
Accidents due to defective products, such as malfunctioning electrical tools and equipment.
Acts of sexual assault, including acts by people in positions of authority.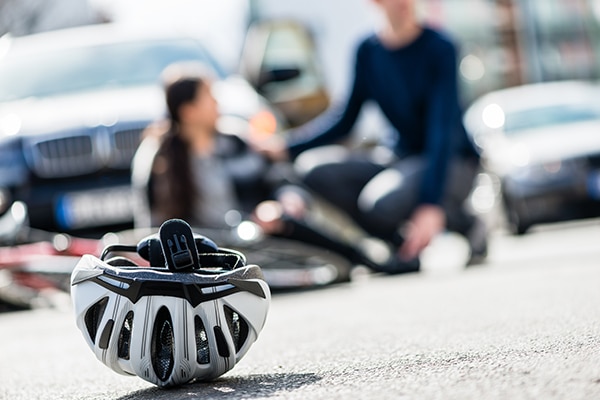 How much is my PTSD case worth?
Normally, in order to file a PTSD injury claim after an accident, you must show that you suffered some type of physical injury. PTSD claims can generally also be filed if someone suffers PTSD due to sexual assault or abuse.
At Hickey Law Firm, we review the severity of all your injuries, the physical and mental health care you need, the length of time you will need treatment, and all the ways your PTSD is affecting your life.
Damages include your medical bills including mental health bills, lost income, pain and suffering, and other damages such as loss of consortium (marital enjoyment) and a permanent disability because your PTSD prevents you from working.
Do you have a PTSD injury lawyer near me?
Hickey Law Firm meets with clients and families at our office at 1401 Brickell Avenue, Suite 510 in Miami, Florida. When necessary, we meet with clients at their homes or other convenient locations.
Get help now. Call Hickey Law Firm in Miami today
When people need a specialist in life changing injuries, people choose Hickey Law Firm. The Best Lawyers in America© recognizes John H. (Jack) Hickey in three areas: Admiralty and Maritime Law, Personal Injury Litigation – Plaintiffs, and Medical Malpractice –­ Plaintiffs.  Attorney John H. (Jack) Hickey is double board certified by The Florida Bar in Civil Trial and Admiralty and Maritime Law, distinctions held by few attorneys in Florida. He is also board certified in Civil Trial by the National Board of Trial Advocacy (NBTA).
To schedule a free, no obligation consultation, call 305.371.8000 or complete our contact form. We fight to obtain the maximum recovery possible. There is no upfront fee. We only receive payment if your case settles or there is a jury verdict in your favor. We represent clients across Florida and the United States.
Nobody Fights Harder. Nobody Fights Smarter. Nobody. ®

Hickey Law Firm – Call us today.