Royal Caribbean Navigator of the Seas Took On Water During Maritime Emergency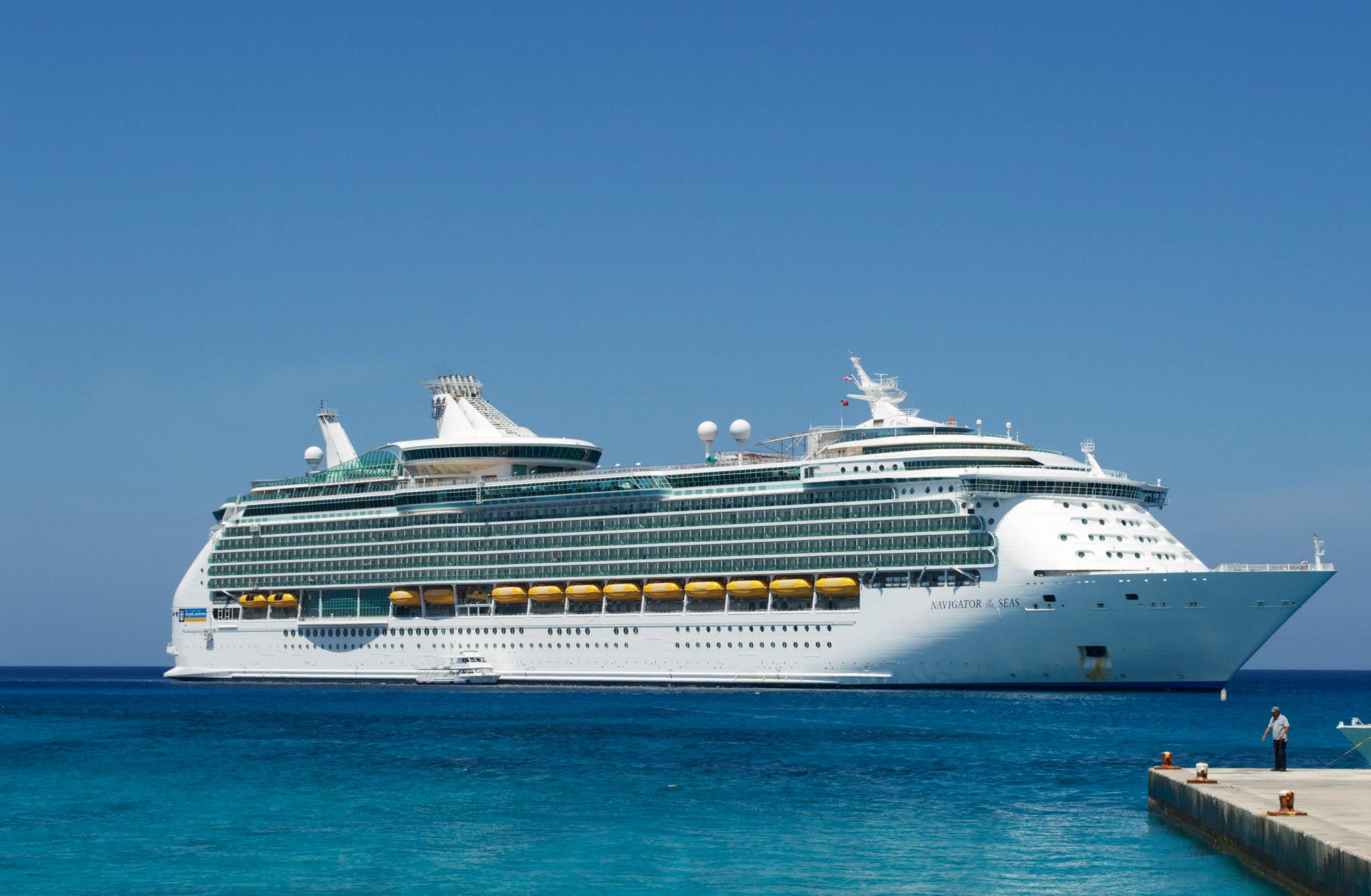 Newsweek reports that a Royal Caribbean cruise ship was damaged over the weekend, resulting in the ship taking on water while at sea. The report says that while the Royal Caribbean Navigator of the Seas was sailing in the vicinity of Spain, one of the ship's stabilizers broke. This produced a hole in the hull of the vessel, which began to fill with water.
The ship's captain announced a "Bravo Code" over the vessel's intercom in response to the emergency, prompting crew members to scramble and locate life preservers. After about two hours the breach was temporarily repaired, but the ship did have to make an unexpected stop at the Port of Vigo, Spain.
Passengers described sailing in rough seas before hearing a loud bang coming from inside the ship. Some have expressed outrage at the fact that, according to them, Royal Caribbean did not effectively communicate the nature of the problem to its guests. Newsweek quotes a tweet from Gordon Miller as saying "Our Navigator of the Seas compensation is pitiful. Losing 60% of our ports, having no pool access and staying in flooded rooms is bad enough. But knowing that this is an ongoing issue and staying quiet about it is shameful."
If you or a loved one were injured in a maritime accident anywhere in Florida, contact the Miami-based Maritime injury attorneys at Hickey Firm today. We protect your legal rights and always work with your best interests in mind. We represent honest, seriously injured people in maritime accidents and a wide variety of other cases. We file wrongful death lawsuits on behalf of families who have lost loved ones, and we fight for the compensation to which you are entitled.
You can reach us by calling 305-371-8000 or filling out our contact form to discuss your claim. We'll help you determine if you have a case and answer any of your questions. All initial consultations are free, and every case is taken on a contingency basis.
Related Articles