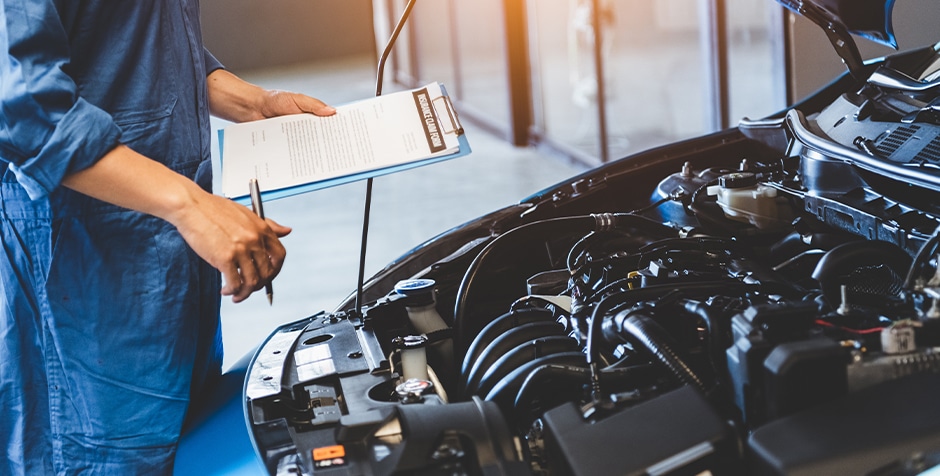 Miami Vehicle Defect Lawyers
Representing victims of defective car, truck, motorcycle, and other vehicle parts in Florida
When drivers, passengers, and even pedestrians are injured because a car part was defective – the manufacturers deserve to be held liable. At Hickey Law Firm, we work with vehicle experts who can verify what car part was defective, and why it caused your accident.
Accident victims contact us, and lawyers refer cases to our Miami vehicle accident lawyers because of our skills, experience, resources, and record of success. Attorney John H. (Jack) Hickey is double board certified by The Florida Bar in Civil Trial and Admiralty and Maritime Law, distinctions held by few attorneys in Florida. He is also board certified in Civil Trial by the National Board of Trial Advocacy (NBTA). When people need a specialist in life changing injuries, people choose Hickey Law Firm.
THE ADVICE YOU NEED. THE REPRESENTATION YOU WANT.

THE COMPENSATION YOU DESERVE. ®
Free Consultation
Fee is Free - You Don't Pay Unless We Win
What are the requirements for filing a vehicle defect liability claim in Miami?
A vehicle defect liability claim is one type of product liability claim. In Florida, our Miami vehicle defect lawyers file strict liability claims on behalf of anyone injured by a product defect such as a defective car part, truck part, or motorcycle part. The key requirements are:
A vehicle or vehicle part, such as the brakes or an airbag, was defective.
The defect either caused the accident or failed to properly protect a victim.
The accident was the proximate cause of your injuries or the death of a loved one.
A vehicle or a vehicle part is defective if the design, workmanship, or the instructions are faulty, or the warnings about possible dangers are missing, unclear, or wrong.
In addition to strict liability claims, we also file breach of warranty and negligence claims when vehicle parts are defective.
LAWYERS FOR PEOPLE WITH
LIFE CHANGING INJURIES ®
What types of vehicle defect claims do you handle?
Our Miami vehicle accident lawyers handle all types of vehicle defect claims that result in serious injuries. Some of the many types of vehicle defects our attorneys handle include car defects, truck defects, and motorcycle defects. We also represent clients injured due to defects involving all other vehicles including boats, aircraft, and buses.
Common vehicle defects include:
Faulty electronic systems
Faulty computer systems
Faulty hydraulic systems
Defective fuel lines
Bad brakes and tires such as tires with poor tread separation
Seat belts that don't latch properly and airbags that don't deploy properly or don't protect passengers properly
SUVs that are more prone to rollovers than they should be
Trucks that are more prone to jackknifes than they should be
Fuel lines or gas tanks that cause a vehicle to ignite
Defective windshield glass
Defective child safety seats
Defective transmissions that may cause a car to slip into another gear or lurch forward
Door latches that don't lock a driver or passenger inside
Defective steering wheels
Vehicles may also be defective if they are not crashworthy. Manufacturers should anticipate and plan for common types of accidents such as rear-end collisions.
Some of the companies that have been involved in a significant number of product liability claims include:
Acura
BMW
Chrysler
Dodge
Ford
General Motors
Honda
Infiniti
Lexus
Mazda
Nissan
Subaru
Toyota
At Hickey Law Firm, we work with vehicle experts, product safety experts, federal agencies, and others to verify a vehicle part was defective, and that the defect caused the accident.
What is a vehicle recall?
A recall is essentially a statement by a federal agency such as the National Highway Traffic Safety Administration or the manufacturer that a vehicle part is defective. The statement requires that the manufacturer notify all buyers about the nature of the defect, and what remedies are available.
There is no requirement that a recall be issued to file a product liability claim. We often file product liability claims even though a recall wasn't issued. The existence of a recall does help show which vehicle part was defective. Manufacturers who fail to comply with a recall may be subject to punitive damages.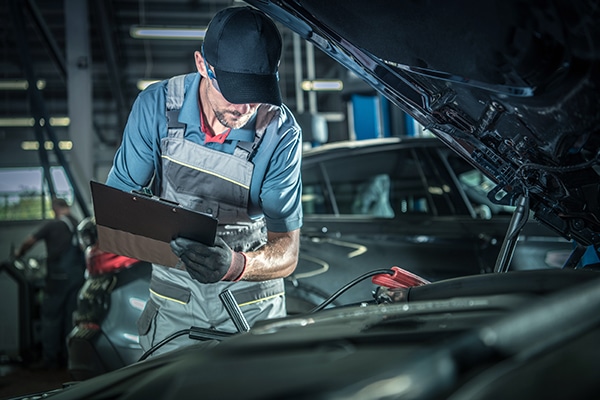 Who is liable for an accident caused by a vehicle defect?
When cars, trucks, motorcycles, or other vehicles have a vehicle deficit, Hickey Law Firm files claims against all responsible parties. The defendants in a Miami product liability case may include:
A manufacturer
A distributor or wholesaler
A retailer
Other companies involved in the sale or repair of the vehicle may also be liable for a defective vehicle part.
WAS A LAWYER FOR THE INSURANCE COMPANIES.
NOW A LAWYER FOR YOU.
What types of injuries do Miami vehicle defect victims suffer?
Often, a defective vehicle part causes a fatal accident. Our lawyers file wrongful death claims on behalf of the families of decedents when vehicle defects take the life of a loved one.
Drivers, passengers, and any other people who are injured due to a defective vehicle part may suffer one or more of the following injuries:
Arm, hand, wrist, elbow, and shoulder
Back and neck
Brain damage
Head trauma
Burn injuries
Facial injuries
Heart attack
Internal bleeding and internal organ damage
Leg, foot, ankle, knee, and hip
Nerve damage
Reflex sympathy disorder
Scarring and disfigurement
Spinal cord damage and paralysis
Traumatic amputation
Vascular injury
At Hickey Law Firm, our Miami product liability lawyers discuss your injuries with your physicians - in detail. We review what injuries you have, what medical care you will need for the rest of your life, how serious your injuries are, and how the injuries impact every aspect of your life.
Statute of repose vs. statute of limitations
A statute of repose is like a statute of limitations. Both statutes limit the time in which victims can file a claim. A statute of repose begins from a specific "triggering event." A statute of limitations begins from the date of the accident or injury. When an accident occurs, the date of the accident is clear. When products are defective, it may not become clear that the product is defective until many years after the purchase of the product.
The aim of the statute of repose is to protect manufacturers and other defendants from long-term liability.
Florida's statute of repose law provides as follows:
An action for products liability under s. 95.11(3) must be begun within the period prescribed in this chapter, with the period running from the date that the facts giving rise to the cause of action were discovered, or should have been discovered with the exercise of due diligence, rather than running from any other date prescribed elsewhere in s. 95.11(3), except as provided within this subsection.
Under no circumstances may a claimant commence an action for products liability, including a wrongful death action or any other claim arising from personal injury or property damage caused by a product, to recover for harm allegedly caused by a product with an expected useful life of 10 years or less, if the harm was caused by exposure to or use of the product more than 12 years after delivery of the product to its first purchaser or lessee who was not engaged in the business of selling or leasing the product or of using the product as a component in the manufacture of another product.
Exceptions may apply for aircraft and where express or implied warranties may extend the time for filing a complaint.
Do you have a vehicle defect lawyer near me?
Hickey Law Firm meets with motorcycle accident victims at our Miami office located at 1401 Brickell Avenue, Suite 510. We meet with clients who are ill or immobile at their homes or other convenient locations when necessary.
Get help now. Call Hickey Law Firm in Miami today
At Hickey Law Firm, we represent victims and families when a Miami vehicle defect causes injuries or deaths. We'll help you obtain justice. We demand compensation for your pain and suffering, medical bills, lost income, property damages, and other damages.
We only receive compensation if there is a settlement or verdict in your favor. To schedule your free consultation, call 305.371.8000 or fill out our contact form. We represent car accident, truck accident, and other types of vehicle accident victims throughout Florida, Miami, and across the United States.
Related Articles
Nobody Fights Harder. Nobody Fights Smarter. Nobody. ®

Hickey Law Firm – Call us today.