Cruise Ship Passenger Dies After Fall from Balcony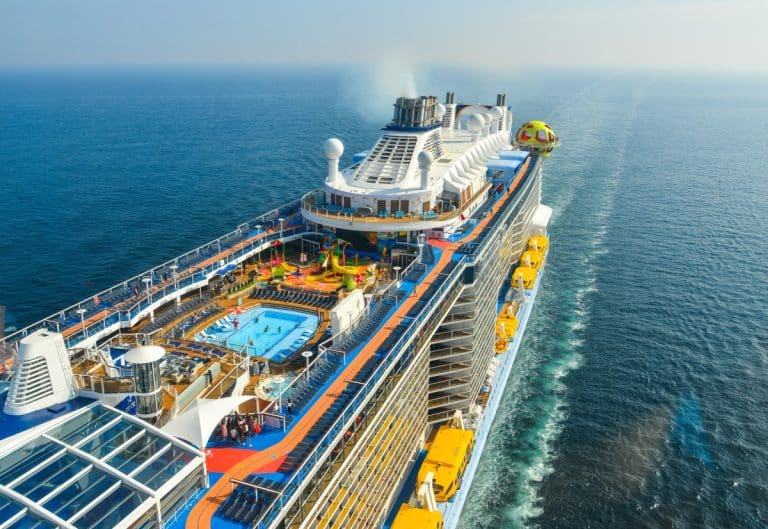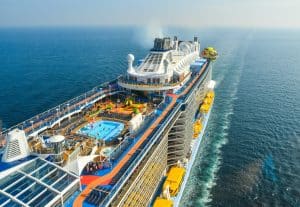 Virgin Voyages recently reported a passenger died after falling from a balcony shortly after departure on April 2nd. The ship, Valiant Lady, was on its way to Roatan, Honduras when the incident occurred and was immediately redirected back to Miami.
Per USA Today, "This passenger went over their balcony onto a lower deck, and despite receiving immediate medical attention, has passed away," a Virgin spokesperson said in an emailed statement. "We are deeply saddened by this loss of life and our hearts and thoughts are with this person's loved ones."
Although there are no details on what exactly happened yet, cruise ship accidents are not uncommon. A March 2020 study by consulting firm G.P. Wild (International) Limited uncovers some grim statistics, including 292 serious and 126 minor injuries to passengers and crew members between 2009 and 2019. However, researchers do note that serious operational incidents (incidents involving major injuries or fatalities) are on a downward trend as of 2019.
What compensation am I entitled to if I'm injured on a cruise ship?
If you are injured on a cruise ship, you may be entitled to compensation for your losses and damages. The amount and types of compensation you may be able to receive depend on several factors, such as the extent of your injuries and the circumstances of the incident.
Typically, cruise ship injury compensation may cover medical expenses, including the cost of emergency medical treatment, hospitalization, and ongoing medical care. You may also be able to receive compensation for lost wages if your injury prevents you from working. In many cases, you may also be entitled to compensation for pain and suffering, emotional distress, and other non-economic losses.
It's important to note that the specific compensation you may be entitled to will vary depending on the facts of your case, as well as the terms of your cruise ship ticket contract. It's best to consult with an experienced personal injury lawyer who specializes in cruise ship accidents to determine your specific legal rights and options.
How Hickey Law Firm can help if you're injured on a cruise ship
Jack Hickey double Board-Certified by The Florida Bar in Civil Trial and Admiralty and Maritime law and by the National Board of Trial Advocacy. Our team of attorneys are experienced trial lawyers. One was a prosecutor for six years. Another was a public defender for five years. Another was a civil rights litigator for four years.  We are nationally recognized for our representation of injured cruise ship passengers, delivering impressive results that hit cruise lines where it hurts – in their bottom line.
A few of our more recent successes against cruise lines include a $6 million dollar award for a passenger who suffered multiple injuries from a fall into an orchestra pit on a cruise ship, a $2.9 million award for a slip and fall accident on Carnival Cruise ship, and a $2.8 million settlement for a client who suffered brain injuries from another cruise ship accident.
WAS A LAWYER FOR THE CRUISE LINES. NOW A LAWYER FOR YOU ®
At Hickey Law Firm, we provide each client with a dedicated team, consisting of Jack Hickey, one of our attorneys, a case manager/paralegal, and a medical case manager/paralegal. With this team of specialists on your side, you can be assured that you have a strong and experienced group fighting for your case.
Hickey Law Firm is recognized for its accomplished team of cruise line accident lawyers who have gained the respect of former clients, insurance companies, and defense lawyers alike, due to their ability to hold cruise lines accountable and secure significant recoveries for clients. We are dedicated to fighting for our clients and ensuring that the cruise lines are held liable for any injuries or losses incurred. In the unfortunate event of a family member losing their life on a cruise ship, we are here to provide support and file a wrongful death claim on your behalf.
The legal team at Hickey Law Firm is well-equipped to handle any case, yet we remain small enough to provide personalized care for each client. We understand the physical and emotional toll that an accident can have on you and your family. Fill out our contact form to schedule a free consultation and allow us to help you through this difficult time.
Related Articles