How Common are Slip and Fall Accidents on Cruise Ships?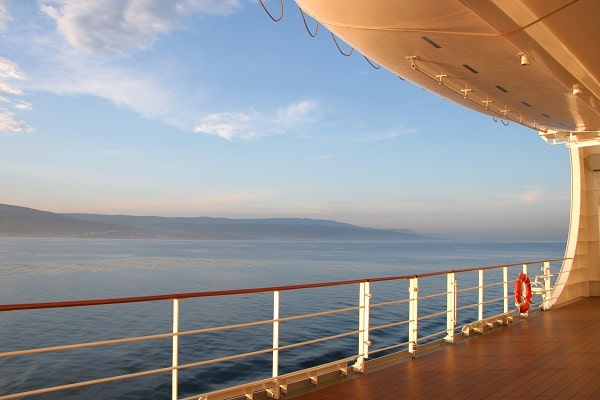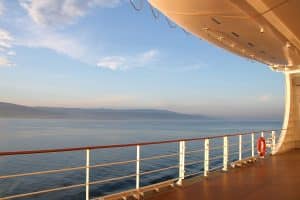 Slip and fall accidents are the most common type of accident aboard cruise ships – and while some of these result in little more than bruised pride, many result in serious or even catastrophic injury.
Slip and fall is the leading cause of traumatic brain injury in the United States, accounting for nearly half of all TBI cases across all age groups. Falls on a cruise ship are also a common cause of:
While less common, slip and fall accidents may also result in death.
What Causes Slip and Fall Accidents on a Cruise Ship?
There may be several causes of slip and fall accidents on a cruise ship. Some of the most common are slippery deck surfaces, both negligent and improperly timed maintenance, general wear and tear, inadequate lighting, and the swaying and rocking of the ship itself.
A majority of these accidents occur on the Lido or Pool Deck, where resin flooring often becomes slick and dangerous. Failure to maintain these areas places cruise ship passengers at great risk for serious injury and may make the cruise line responsible for any damages that ensue.
Holding Cruise Ship Lines Accountable
When you sustain an injury aboard a cruise ship, it is important that you take swift action. Reporting the injury to the ship's security and seeking immediate attention in the infirmary are both important in helping to establish your claim. Be sure to obtain copies of the incident and medical reports right away.
As soon as possible, you will want to consult with a cruise ship attorney. Talking to an attorney helps to ensure that all issues are dealt with properly and you are not accepting less than you are due.
The attorneys at Hickey Law Firm have decades of experience holding cruise ships accountable. We understand the complexities of these cases, are well-versed in laws specific to cruise ship liability, and have the resources and tenacity to help our clients get the justice they deserve. If you have sustained an injury on a cruise ship, please use the contact form on this page or call our Miami office at 305-371-8000 to schedule a free consultation and learn more about your options and your rights.
NOBODY FIGHTS HARDER. NOBODY FIGHTS SMARTER. NOBODY. HICKEY LAW FIRM.