NEWS: Court Rules Uber Driver Must Face Passenger's Fall Injury Claim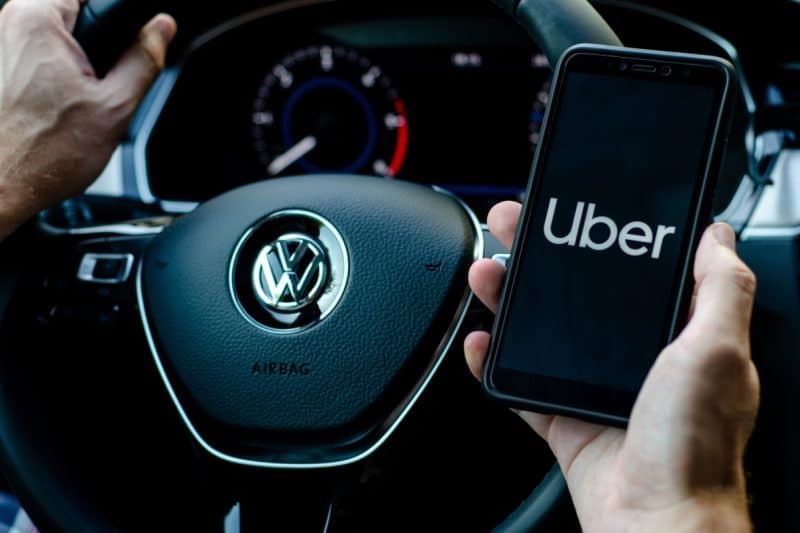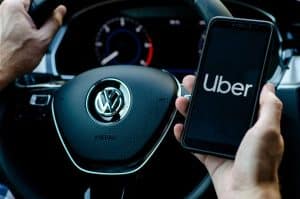 A New York appellate court recently reversed a summary judgment against a passenger who was injured getting into an Uber. The passenger tripped on a protruding piece of curb, which was immediately outside the door to where the Uber parked to pick up the passenger.
Per Law 360, the case was originally dismissed:
The four-judge panel reversed a Queens County judge's dismissal of a complaint alleging driver Shahinoor Oji and Uber Technologies Inc. caused unspecified injuries that Antoinette Porcasi says she suffered after she tripped on a "hummock," or bulge, in the street between the curb and vehicle as she was attempted to get into the vehicle.
Uber has not been involved in this litigation since 2022, and states they are not a party to the appeal.
The judges in this case ruled the previous court wrongly and erroneously dismissed Porcasi's case against Oji and Uber, saying:
…taxi operators and other similar carriers have a duty to provide passengers with a reasonably safe place to board and disembark.
Since Oji had admitted in his affidavit he stopped to pick up Porcasi about 2 feet away from the curb, the panel said he was in violation of a New York City traffic rule, 34 RCNY 4-11(c), which "requires taxis and for-hire vehicles to be within 12 inches of the curb when picking up or discharging passengers."
The appeals court also noted that Oji's alleged negligence did not merely "furnish the condition" of the event that injured Porcasi, but could also be the proximate cause of her injuries.
Hickey Law Firm specializes in "life changing injuries"®. Call us first. Call us now. 800.215.7117
What are the rideshare laws in Florida?
Rideshare services like Uber and Lyft operate in Florida, and the state has regulations to govern these services. Rideshare companies are required to provide insurance coverage for their drivers. Florida law typically mandates insurance coverage of at least $1 million for bodily injury, death, and property damage during the time a rideshare driver is engaged in a ride (this means from the moment they accept a ride request until the passenger exits the vehicle). Additionally, rideshare drivers must maintain personal insurance coverage that complies with the state's requirements.
Following is Florida's statute on insurance and rideshare companies. Stat. Sec. 627.748 (7): Insurance requirements for the drivers.
There are two categories of limits. Here's what the law says:
The following automobile insurance requirements apply while a participating TNC driver is logged on to the digital network but is not engaged in a prearranged ride:
Automobile insurance that provides:

A primary automobile liability coverage of at least $50,000 for death and bodily injury per person, $100,000 for death and bodily injury per incident, and $25,000 for property damage
The following automobile insurance requirements apply while a TNC driver is engaged in a prearranged ride:
Automobile insurance that provides:

A primary automobile liability coverage of at least $1 million for death, bodily injury, and property damage.
Rideshare drivers in Florida are also subject to background checks, including criminal history and driving record checks. Drivers with some criminal convictions or traffic violations may be disqualified from working for rideshare platforms. Rideshare vehicles also must go through inspections to ensure they meet safety and maintenance standards. These inspections are usually required periodically.
Both riders and drivers should follow safety guidelines, including wearing seat belts and following other traffic safety laws. Riders are encouraged to verify the driver's identity and the vehicle before getting in.
You can find Florida's statute on rideshare companies here.
About Hickey Law Firm
The Best Lawyers in America® recognizes John H. (Jack) Hickey in three areas: Personal Injury Litigation – Plaintiffs, Medical Malpractice – Plaintiffs, and Admiralty and Maritime Law. He is also double Board Certified by The Florida Bar in Civil Trial and Admiralty and Maritime Law. In addition, he's also Board Certified in Civil Trial by the National Board of Trial Advocacy (NBTA). Finally, he specializes in personal injury and wrongful death. If you've been injured in an Uber or Lyft accident, it's important to have a specialist on your side. Jack Hickey is that specialist.
To schedule a free consultation with an Uber/Lyft accident attorney in Miami, just call our offices or fill out our contact form. Remember, we only get paid AFTER we win your case. We're based in Miami and serve clients throughout Florida and across the United States.