Lawsuit Claims Cruise Company Failed to Evacuate Man Suffering Major Heart Attack
A lawsuit claims that a cruise ship passenger was prevented from leaving the ship for medical treatment while he was having a heart attack, ultimately costing the man his life.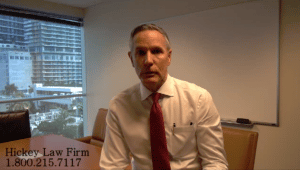 Newsweek.com reports that while Jeffrey Eisenman, age 65, was sailing aboard a Carnival cruise ship he began to suffer from pain in his left arm and chest. After being seen by a doctor at the ship's infirmary, the medic informed Eisenman that he was having a major heart attack and needed immediate medical attention. But instead of immediately arranging to transport  Eisenman from the ship, the doctor effectively prevented Eisenman from leaving the vessel for several hours.
According to the complaint, at about 2 p.m. on the day in question Eisenman was told by the doctor that he needed to be flown to Miami, Florida to have a stent put into his heart. The ship was scheduled to depart from Grand Turk, where it was docked, at 4 p.m. that day. As the time for departure neared, the ship's doctor told Eisenman and his family that he needed authorization to evacuate Eisenman from the ship. Though Eisenman's wife informed the medic that she had purchased travel insurance, which would provide for a medical evacuation, no action was taken.
The ship departed Grand Turk with Eisenman onboard, and would spend 21 hours at sea before arriving at the next port. Eisenman died that night on the ship.
Eisenman's family is suing Carnival for negligence, which they believe led to his death. The suit  claims that "His family was forced to watch on in horror at his mistreatment and decline into a gruesome death," Newsweek reports.