Air Force Major Identified As Man Who Died in Cruise Ship Pool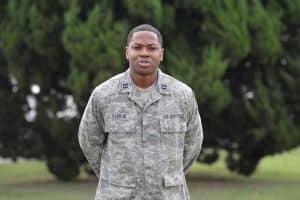 Yesterday we blogged about a man who was found dead in a cruise ship swimming pool in the early morning hours of June 14. Now, Various news outlets are reporting that the man was a major in the US Air Force.
Photo courtesy Military.com
Military.com reports that the victim was 37-year-old Stephen Osakue, who worked for the Air Force as a research pharmacist based out of Columbus Air Force Base. Osakue was apparently sailing with his wife, who told investigators that the pair "had a lot to drink" before Osakue Was found dead in the Caribbean Princess's Neptune Pool.
The cause of Osakue's death has not yet been determined. Military.com Reports that a toxicology test will be ready in about a week.