5 Questions to Ask a Lawyer About Cruise Ship Injury & Assault Claims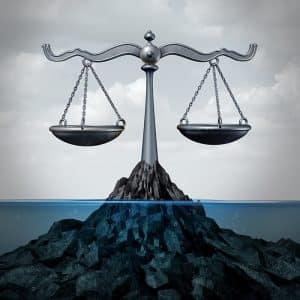 Admiralty and Maritime Law are uniquely different than most legal practice areas. Injuries and rapes that occur on cruise ships require a lawyer who specializes in these claims. Many lawyers say they represent people who have been injured or sexually assaulted or whose family member has died related to a cruise but do your research. Our cruise ship accident lawyer recommends asking these questions during your consultation to make sure you're choosing the right person to represent you and your claim.
1.    Are You Board-Certified as an Admiralty & Maritime Lawyer by The Florida Bar?
This is the law which applies to all cruise ship cases and is a concentrated legal area. Most lawyers do not have expertise in it. John H. (Jack) Hickey is Board Certified by The Florida Bar in Admiralty & Maritime Law. He was also the Chair of the Admiralty Law Committee of The Florida Bar and Chair of the Admiralty Section of the American Association for Justice (AAJ). He frequently lectures on Maritime Law and cruise ship accidents.
2.    Have You Represented Cruise Lines in the Past and If So, for How Long?
Jack Hickey served cruise lines for 17 years before changing sides and starting to represent passengers and crewmembers against the cruise lines. His experience being on both sides of these claims gives him an advantage above other lawyers. He knows the angles and strategies cruise lines use in injury and assault claims and will make sure you or your family member achieve justice and receive compensation for damages.
3.    What Experience Do You Have Trying Cases?
John H. (Jack) Hickey has tried more than 75 civil cases and is so experienced at it that he is Board Certified as a Civil Trial Lawyer by The Florida Bar, Board Certified as a Trial Lawyer by the National Board of Trial Advocates (NBTA) and is a member of the American Board of Trial Advocates (ABOTA). His extensive background with cruise ship claims and drive to help injured victims has earned him the respect and recognition of his peers. Jack Hickey is a well-known cruise ship accident lawyer who is regularly quoted in the media.
4.    Are You A Leader Among Lawyers, so that Lawyers, Judges, and Cruise Line Representatives Know Who You Are?
Our lawyer is the Past President of the Dade County Bar Association, the largest voluntary bar association in Florida and he is also on the Board of Governors of The Florida Bar. Jack Hickey is the Vice Chair of the Motor Vehicle, Premises Liability Section of AAJ, which is the most extensive section of the largest organization of plaintiffs' lawyer in the United States. His successful history has made him a fierce leader in these claims, and cruise line representatives recognize the Hickey Law Firm as a force to be reckoned with.
5.    What Kind of Case Results Do You Get?
In a few short years, we have recovered in verdicts and settlements in excess of $100 million. Recently, the appellate court affirmed our verdict of $4.5 million where we represented an 89-year-old woman who was involved in a car crash and suffered multiple orthopedic injuries, none of which required surgery. She also had a brain injury which did require a craniectomy to relieve the pressure of the brain bleed.
The doctors of our client wrote in their notes that she had "fully recuperated" from the injuries. She died four and a half years after the crash of multiple myeloma entirely unrelated to the collision, and there was no deposition of her. There were only photos, medical records and doctors, and her daughter and granddaughter to testify about her. The verdict of $4.5 million was only pain and suffering and equaled $1 million a year for each year that she lived. That is a record-breaking verdict for these injuries.
Schedule Your Free Consultation with John H. (Jack) Hickey in Miami
If you or a loved one has been injured on a cruise ship or in an auto accident, please contact the Hickey Law Firm in Miami today at (305) 371-8000 for a FREE consultation. We serve clients in surrounding Florida areas and nationwide.