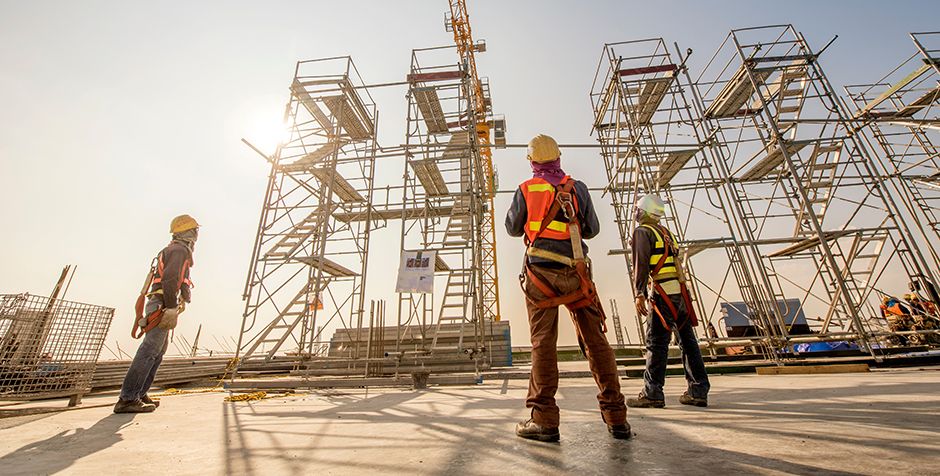 Miami Construction Defects Lawyers
Help for Florida residents and visitors injured in structural collapses
At Hickey Law, our Miami construction accident lawyers file claims against the owners of the construction sites, engineers, architects, and all other responsible parties. When you are hurt on or near a construction site in Florida, we will fight for you. Attorney John H. (Jack) Hickey is double board certified by The Florida Bar in Civil Trial and Admiralty and Maritime Law, distinctions held by few attorneys in Florida. He is also board certified in Civil Trial by the National Board of Trial Advocacy (NBTA). Call today to get started on your case.
WAS A LAWYER FOR THE CRUISE LINES.
NOW A LAWYER FOR YOU ®
Free Consultation
Fee is Free - You Don't Pay Unless We Win
What is a construction defect?
Construction defects occur because of "a deficiency in the design or construction of a building or structure resulting from a failure to design or construct in a reasonably workmanlike manner, and/or in accordance with a buyer's reasonable expectation."  The risk of a defect increases when the construction project is not built or completed:
According to local building codes
According to the industry standards for the types of construction involved
Any federal, state, or local laws or regulations
According to the construction contract
With a proper soil evaluation
With proper, adequate materials
According to the approved blueprints/design
In short, when builders cut corners and people get hurt, those victims can file a personal injury claim for damages associated with the structural collapse. Construction projects may be governed by the Occupational Health and Safety Administration, Florida construction laws, Miami construction laws, and local building codes. The laws and regulations will likely vary depending on the type of construction project.
The Champlain Towers South collapse
On June 24, 2021, the Champlain Towers South, a condominium in Surfside, a Miami suburb, partially collapsed killing 98 people and injuring 11 others. The collapse is believed to have been caused by structural failures. The claims of the victims were recently settled for nearly $1 billion dollars.
Construction defects include:
Plumbing work that causes leaks and unsanitary conditions
Electrical work and heating work that cause fires and electric shocks
Cracked sidewalks and uneven paths that can cause slip and fall accidents
Roofs and windows that leak
Many other types of construction defects
What are the different types of construction defects in Miami?
At Hickey Law Firm, we work with government officials, architects, engineers, building professionals, product safety experts, and others to show what type of construction defect caused your injuries, and who should be responsible.
Construction defects can be categorized in different ways:
Open vs. closed (patent vs. latent) defects. Some defects are open (patent) – obvious based on a visual examination. Other construction defects are latent – defects that cannot be readily seen.

For example, some building codes require that parts of a building be built to be a minimum width or length – often to ensure certain objects can get through. These defects can be measured. These defects are open defects.
Other defects may not be readily apparent unless certain chemical tests are performed to determine whether asbestos or other materials are present. A simple example is your roof. You may not be able to see where the leaks are – until it rains, and the water pours through the roof. These defects are latent defects.

Defective designs. Before any work on a building takes place or any road construction takes place, architects, civil engineers, and other types of engineers need to plan the project to ensure the stability of the project. The plans should meet local building code requirements and accepted professional standards. If the design is flawed, and the flaw causes any personal injuries, then our Miami construction accident lawyers file personal injury lawsuits against the architects and engineers.
Defective construction. Just like other product liability claims, faulty construction is often a cause of accidents and injuries. The construction may be defective because:

It doesn't meet the specifications set forth in the design.
Sub-quality parts were used.
The workmanship is substandard.
The construction company and the contractors responsible for the construction may be liable for defective construction. The companies that supplied the materials may be liable. The manufacturers of poor quality materials may also be liable. In addition, the architects and engineers could also be liable if they were required to supervise the work. At Hickey Law Firm, we understand the legal and contractual issues that determine who is liable for defective construction.
Construction defects may be due to defective electrical, plumbing, mechanical, chemical, and other types of defects.
WHEN THE STAKES ARE HIGH,
PEOPLE CHOOSE HICKEY LAW FIRM. ™
What injuries do construction defect victims suffer?
People who are injured due to defective construction have a right to be compensated by the responsible parties for their injuries. Defective construction can cause catastrophic injuries if parts of a building collapse, if a roadway causes a driver to lose control of his/her vehicle, or if other construction failures cause an accident. We represent victims and families who suffer:
A traumatic brain injury
Spinal cord injuries
A traumatic amputation
Orthopedic injuries
Nerve injuries
Burn injuries
Reflex-sympathy-disorder
Scarring and disfigurement
Internal injuries
Every other type of serious injury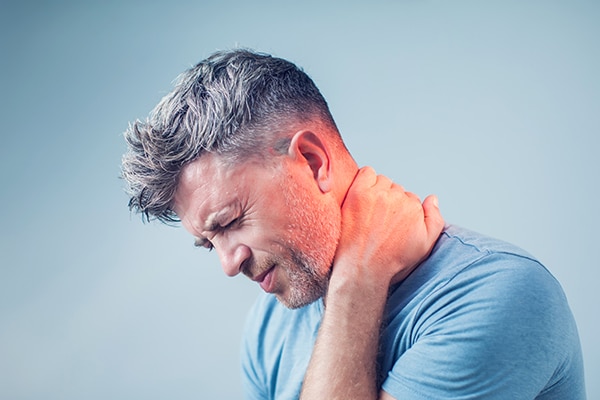 How much is my structural collapse claim worth?
At Hickey Law Firm, we understand how life-changing construction defect injuries are. We demand compensation for all your damages (current, future, and for the rest of your life if necessary) including:
Medical expenses. Surgeries, rehabilitation and therapy, assistive devices, medications, and other types of medical care.
Lost income and lost benefits. This includes economic losses due to a permanent disability.
Pain and suffering. All your physical discomfort, aches, itches, inability to sleep, anxiety, depression, worries, and fears.
Scarring and disfigurement. Burn injury victims, for example, often require skin grafts, plastic surgery, and long-term psychological care
Any property damage. This can include the damage to a building, to your car, or any other property losses.
Other damages include the loss of life's pleasures, loss of function, and loss of consortium (marital relations).
If the responsible parties violated clear building codes or other laws, we will likely file a claim for punitive damages.
We also represent families when a loved one dies due to an apartment that collapses, a road that prevented a driver from seeing around the bend, or any other type of defective construction. We file wrongful death claims against the responsible parties.
WAS A LAWYER FOR THE INSURANCE COMPANIES.
NOW A LAWYER FOR YOU.
Who is responsible for construction defects in Miami?
When the accident is due to a construction defect, the liable parties may include:
The construction company
Architects
Engineers
Contractors and subcontractors
Manufacturers, wholesalers, and retailers of defective tools, equipment, machines, and other products and materials
Our Miami construction defect lawyers file personal injury and wrongful death claims against all responsible parties.
Do you have a construction defect lawyer near me?
The office of Hickey Law Firm is located at 1401 Brickell Avenue, Suite 510 in Miami, Florida. We meet construction defect victims and families at their homes or a hospital if they cannot come to our office.
Contact Hickey Law Firm in Miami now
At Hickey Law Firm, our personal injury lawyers handle product liability, construction site, and construction defect accidents. We are respected by former clients and our peers for our record of success.
To learn what rights you have after a construction accident in Miami or anywhere in Florida, call 305.371.8000 or use our contact form to schedule a FREE consultation. We handle construction defect cases on a contingency fee basis – which means our payment depends on the success of your claim.
Related Articles
Nobody Fights Harder. Nobody Fights Smarter. Nobody. ®

Hickey Law Firm – Call us today.