Judge Rules Against Carnival's Motion to Toss Out Cruise Ship Medical Malpractice Case
In December 2018 cruise passenger Jeffrey Eisenmann suffered a heart attack and died while taking a Carnival cruise. His family sued the cruise giant, alleging that the company committed medical malpractice which led to Eisenmann's death.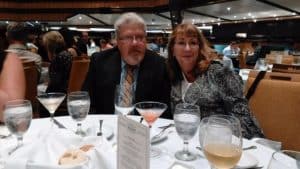 In a Miami Herald report on the case, the paper reports that Carnival attempted to have the case dismissed. In the motion to dismiss Carnival argued that the claim was barred under the Death On the High Seas Act, which precludes certain damages, and that Carnival's crew had not conducted itself in a manner sufficiently outrageous to warrant a claim of emotional distress. Carnival also characterized the Eisenmanns' pleading as being "shotgun", meaning that it grouped together differently liability theories in an improper way.
U.S. District Court Senior Judge James Lawrence King studied Carnival's motion but ultimately ruled against it.
Significantly, Judge King lent credence to the Eisenmanns' claim of emotional distress, ruling that the pleading "adequately pleads extreme and outrageous conduct." He also found that the suit "separates the negligence claim and emotional distress claim into seven different rounds," rebutting Carnival's argument that the pleadings had been improperly jumbled together.