IKEA Settles Furniture Tip-Over Suit for $46 Million
In what may be one of the largest child wrongful death verdicts in U.S. history, a jury awarded $46 Million to a U.S. couple whose child died after being injured in a furniture tip-over accident.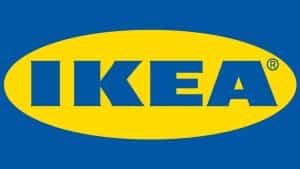 Craig and Joleen Dudek sued Swedish furniture giant IKEA for the accident that killed their 2-year-old son Jozef in three years ago. CBSNews.com reports that an IKEA dresser fell on Jozef and crushed his neck, suffocating him.
The kind of accident that killed Jozef occurs surprisingly often. After the death of their son, the Dudeks became activists against the kind of manufacturing and product packaging which results in these kinds of accidents. The CBS News report says that the Dudeks took IKEA to task for not doing enough to protect children.
"We will continue to seek justice for the families we represent who have been victimized by dangerously unstable dressers, and to more broadly support the efforts of parents, consumer advocates, government agencies and legislators to improve the design safety of furniture used by and for children," the couple said in a statement.
Particularly frustrating is the fact that IKEA has known about this issue for years. As CBS News notes, the company issued a recall of 17.3 million pieces of furniture in 2016, specifically due to this issue.
Though the company offers anchors for the dressers, one primary question is why the dressers are so prone to tipping over in the first place. As Craig Dudek said, "It was only later that we learned that this dresser was unstable by design and did not meet safety standards, and that this had happened to other little boys."