Federal Government Imposes $20 Million Pollution Penalty on Carnival Cruise Line
Carnival Cruise Line has been hit with a $20 million penalty after it was found to have deliberately dumped pollution in violation of a probation agreement. The company had agreed to the probation measures as punishment for previous acts of pollution.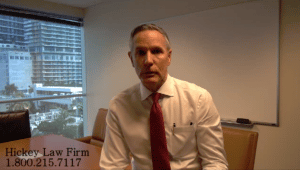 NPR.com reports that Carnival, and its subsidiary Princess, agreed to pay the criminal penalty after authorities found the companies willingly violated anti-pollution regulations.
Princess previously paid a $40 million fine for separate instances of purposeful pollution.
The penalty comes as a result of a long-running court case in which U.S. District Judge Patricia Seitz has attempted to get control of the companies. Speaking to Carnival's CEO Arnold Donald at a hearing on the matter on Monday, Judge Seitz scolded Arnold Donald, telling him "The environment needs to be a core value, and I hope and pray it becomes your daily anthem." Judge Seitz had expressed displeasure at a previous hearing as Arnold did not bother to appear.
The fines come after Carnival and Princess pleaded guilty to a number of probation violations, including dumping plastic into the sea and falsifying records. The company even went so far as to contact the U.S. Coast Guard in an attempt to head off being found out of compliance with a plan that the company had agreed to put into place in order to fix earlier pollution issues.
Environmental groups, Stand.earth chief among them, were not happy with the penalty. Senior Campaigner for the organization, Kendra Ulrich, issued a statement saying, "Today's ruling was a betrayal of the public trust and a continuation of the weak enforcement that has allowed Carnival Corporation to continue to profit by selling the environment to its passengers while its cruise ships contribute to the destruction of the fragile ecosystems they visit."
Cruise ships have been pegged as among the worst polluters on the planet. In January a USAToday article reported that concentrations of particulate matter in the areas close to the ship's smokestacks rival pollution concentrations in the world's most polluted cities.