Differences Between COVID-19 and Legionnaires Disease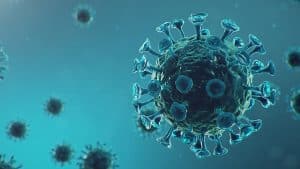 COVID-19 and Legionnaires' Disease share several aspects in common. Both conditions have symptoms of fever, cough, and shortness of breath. Both illnesses are particularly dangerous for individuals over the age of 50, or those with chronic lung diseases, weakened immune systems or smoking habits. However, the two illnesses differ in the way they spread and their abilities to be treated.
Unfortunately, negligence can be a contributing factor to the spread of both Legionnaires' Disease and COVID-19. When proper safety measures aren't taken, hospitals, nursing homes, cruise ships, hotels, spas, and other institutions can be responsible for illness and even death.
The Hickey Law Firm fights for the rights of injury victims. If you or someone you love has been exposed to the bacteria that causes Legionnaire's Disease or the novel coronavirus that causes COVID-19, you should first call your doctor. Keep in mind, you may also have a valid personal injury claim for the harm caused by the disease or the death of a loved one.
What Is Legionnaires' Disease?
Legionnaires' Disease is a very serious, and potentially fatal, type of pneumonia. It is caused by Legionella bacteria, which grows in warm water. This means that unlike other forms of pneumonia that are transmitted through human contact, Legionnaires' bacteria can be found in areas such as:
Drinking water systems
Hot tubs
Decorative water fountains
Air conditioning
Cooling towers
Much like Covid19, symptoms of Legionnaires' Disease include fever, aches, coughing and shortness of breath. In severe cases, the disease can lead to lung failure or organ damage. Unlike Covid19, Legionnaires' Disease can usually be treated with antibiotics.
What Is COVID-19?
Coronavirus disease 2019 (COVID-19) is a respiratory illness. The novel coronavirus that causes COVID-19 spreads primarily between people who are within approximately six feet of each other. It is commonly shared through respiratory droplets when an infected person sneezes or coughs. The virus can also be contracted by touching a contaminated object or surface that has the virus on it, and then touching your eyes, nose, or mouth.
COVID-19 has similar symptoms as Legionnaires' Disease, including fever, cough, and shortness of breath. However, while Legionnaires' Disease can be treated with antibiotics, there is currently no antiviral treatment for COVID-19.
Contact Us Today
The experienced attorneys at the Hickey Law Firm serve clients in and around Miami Florida and nationwide. We understand the complexities of personal injury law and can determine if negligence may have played a role in your illness.
During the current pandemic, Hickey Law Firm remains available to help you with your legal matter 24 hours a day, 7 days a week. We continue to serve our clients and accept new matters through a variety of no-contact options, including:
Phone: (305)371-8000
Text: (844)984-1937
Email: newcase@hickeylawfirm.com