Friends of Earth Rates Cruise Companies' Pollution Practices – Carnival and RCL Rank Poorly
BusinessInsider.com reports that, in a recently released report ranking cruise companies' pollution practices, giants Carnival and Royal Caribbean rank near the worst.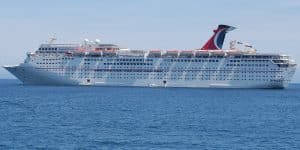 The report was issued by environmental watchdog Friends of Earth,and graded 16 cruise lines on their overall pollution practices, including "how they treat their sewage, the steps they've taken to limit air pollution at ports, whether they follow water-pollution rules in Alaska," among other pollution and environmental metrics.
The report paints a sobering picture. Of all the cruise lines evaluated, only Disney Cruise Line scored above a C- grade. Interestingly, all Carnival cruise ships, which recently settled a criminal cruise complaint against it for $20 million, automatically received failing grades.
If you would like to see the entire list, click here.