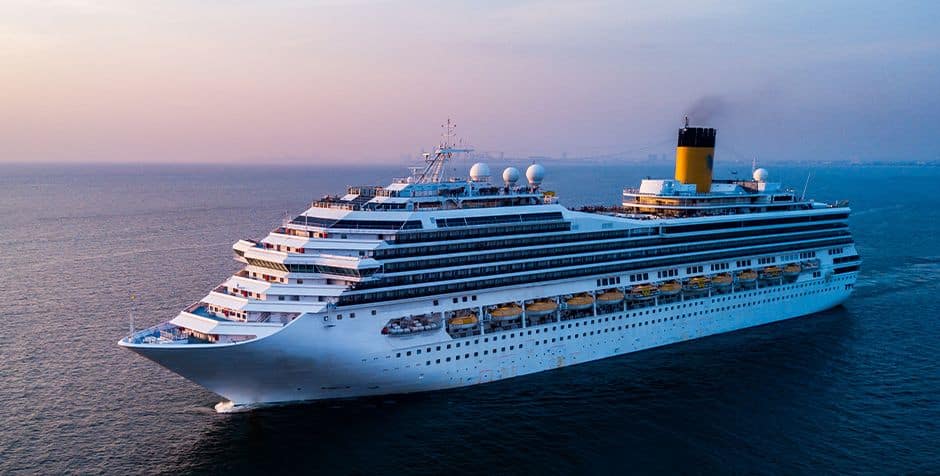 Maritime Injury Lawyers in Miami, Florida
Experienced representation for maritime injury claims in Florida and beyond
Florida is well-known for its ample beaches, including all sorts of boating and water activities. However, when you or a loved one get hurt while out at sea, a nice day can turn into a tragic one – and it is crucial to have the right representation on your side.
Hickey Law Firm is a nationally-recognized firm for their work in maritime injury law, including boat and other watercraft accidents. Attorney John H. (Jack) Hickey is double board certified by The Florida Bar in Civil Trial and Admiralty and Maritime Law, distinctions held by few attorneys in Florida. He is also board certified in Civil Trial by the National Board of Trial Advocacy (NBTA). If you were harmed in any type of accident out on the water, get in touch with our personal injury attorneys today.
WAS A LAWYER FOR THE CRUISE LINES.
NOW A LAWYER FOR YOU ®
Free Consultation
Fee is Free - You Don't Pay Unless We Win
What is admiralty and maritime law?
Admiralty and maritime law is a specific body of law that governs injuries on ships or boats in navigable waterways or bodies of water. Under admiralty law, ship owners and operators have a duty of reasonable care to all passengers and crew. In the event of an injury accident, a passenger may be able to bring a personal injury claim against the ship owner. Maritime law applies to private entities such as the owners, operators, and employees of cruise ships. It also applies to the clients of ships, including passengers and shipping interests.
Maritime law covers issues that happen at sea along with land-based activities that are maritime in character. For example, if you are injured while on a shore excursion associated with a cruise line, maritime law will likely apply. As with all branches of the law, however, there are often complexities involved in maritime law cases. The best way to determine how to proceed with your claim is through a one-on-one consultation with an experienced Florida maritime law attorney like Jack Hickey and his team.
WHEN PEOPLE NEED A SPECIALIST IN LIFE CHANGING INJURIES,

PEOPLE CHOOSE HICKEY LAW FIRM.
What types of maritime accidents does your law firm handle?
The attorneys at Hickey Law Firm handle all manner of maritime accidents and injuries throughout Florida. We help clients who have sustained injuries from accidents including:
Boating, including charter boats, party boats, speed boats, sailboats, and fishing boats
Water skiing
Parasailing
Flyboarding
Wakeboarding/kneeboarding
Kiteboarding
Canoes and kayaks
Pontoon boats
Houseboats
SCUBA diving
No matter how – or where – your accident and injuries happened, the attorneys at Hickey Law Firm are here to help you recover compensation for your losses.
Am I eligible for compensation if I was injured on a cruise ship?
Cruise ship owners and operators owe passengers a duty of care. It is the responsibility of every cruise line to ensure that no unreasonable risks are present on a vessel that can cause injury to a passenger. If you or someone you love has been injured on a cruise because of an unreasonable risk or the negligent actions of a cruise employee or another passenger, it may be possible to file a personal injury claim against the cruise line.
Cruise lines, including Carnival Corporation (Carnival Cruise Lines), Royal Caribbean Cruise Lines, Celebrity Cruise Lines and Norwegian Cruise Lines are large corporations with extensive resources and will vigorously defend their interests in court. It is best to seek legal counsel from an experienced maritime attorney from Hickey Law Firm if you are planning on filing suit against a cruise operator for cruise ship accidents or a cruise ship assaults. We fight for YOU, the seriously injured person – and we're ready to take on the cruise lines to get you the justice and compensation you deserve.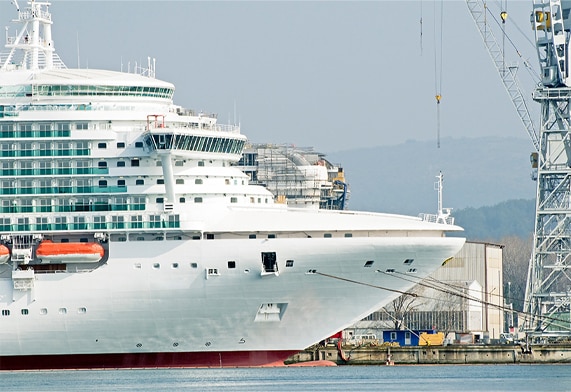 What kind of evidence is needed for my Florida maritime injury case?
When you are injured on a boat, Jet Ski, or out on the water, liability must be established in order to seek proper compensation. Our attorneys do this by gathering evidence such as photos or video of the event, witness statements, emergency and medical reports, and your own recounting of events. An investigation is often required to gather appropriate evidence, which may involve the hiring of experts  and other professionals. Gathering evidence is something best left in the hands of an experienced maritime law attorney. We will provide you with a list of useful documents you can bring to an initial consultation to help with this process.
What is the statute of limitations for my maritime injury case?
The "statute of limitations" for a claim is a general term that means the time within which you have to file a lawsuit. Generally, for maritime seaman's claims, the statute is three years; for passengers it is one year. Generally, in Florida, for general negligence, it is four years; for wrongful death, it is two years; and for medical malpractice, it is two years. As you can see, this can be confusing without the help of experienced legal counsel.
The only way to stop the clock on the statute of limitations, or as the law says, "toll the statute," is to file a lawsuit. You cannot toll the statute just by reporting the accident. You have to file your claim. That means you must contact an attorney in time for him or her to evaluate and investigate the claim and to prepare and file a complaint in court. If you wait until the day the statute runs out or even the day before, it may be too late to recover compensation for your injuries.
The best way to determine the statute of limitations is to call an attorney and to tell him or her about your case. The team at Hickey Law Firm can advise you about the time limit within which you must file a claim.
MAKING OUR WORLD SAFER ONE CASE AT A TIME ®
What is the value of my Florida maritime injury claim?
Depending on which area of law your maritime accident case falls under, you may be entitled to seek compensation for:
Medical expenses, current and future
Lost wages and future loss of earning potential
Pain and suffering
Loss of companionship
Scarring and disfigurement
Property loss associated with the accident
In cases of wrongful death, our attorneys also seek funeral and burial expenses, among other damages. The best way to learn what you may be entitled to seek through a maritime injury claim is through a consultation with an experienced attorney at Hickey Law Firm.
Do you have a maritime injury lawyer near me?
Hickey Law Firm is located at 1401 Brickell Avenue, Suite 510, in Miami, right off US 1 and only blocks from the ocean. We serve the seriously injured in Miami, throughout Florida, and nationwide. If you are too injured to travel, we can come to you, or schedule a phone or video conference instead.
Lawyers for people with life changing injuries®

Your Florida maritime injury law firm
If you or a loved one were injured in a maritime accident anywhere in Florida, contact the Miami-based injury attorneys at Hickey Firm today. We protect your legal rights and always work with your best interests in mind. We represent honest, seriously injured people in maritime accidents and a wide variety of other cases. We file wrongful death lawsuits on behalf of families who have lost loved ones, and we fight for the compensation to which you are entitled.
You can reach us by calling 305-371-8000 or filling out our contact form to discuss your claim. We'll help you determine if you have a case and answer any of your questions. All initial consultations are free, and every case is taken on a contingency basis.
Related News and Articles
More Maritime news
Nobody Fights Harder. Nobody Fights Smarter. Nobody. ®

Hickey Law Firm – Call us today.